Bande d'innocents, vous vous la coulez douce et pendant ce temps là
nul ne se doute qu'un nouveau VIDEOTHON se prépare.
Et PAF, d'un seul coup il déboule
et en plus c'est le GOng BOng de bandes annonces.
Les géniales et les minables, elles sont toutes là,
réunies une fois de plus pour votre plaisir.
Des films de tous genres, de la série B au film d'auteur, en passant par l'horreur ou l'érotisme, toutes vos sensations seront décuplées par ce spectacle aussi hallucinant qu'insoutenable.
Attention, ça va swinguer!
L'occasion de voir une fois de plus des bandes annonces en français (oui madame) dans leur meilleures versions disponibles et de découvrir certains films rares et parfois même introuvables.
Souvent la bande annonce suffit, ce qui vous fait gagner une heure et demie et économiser de l'argent.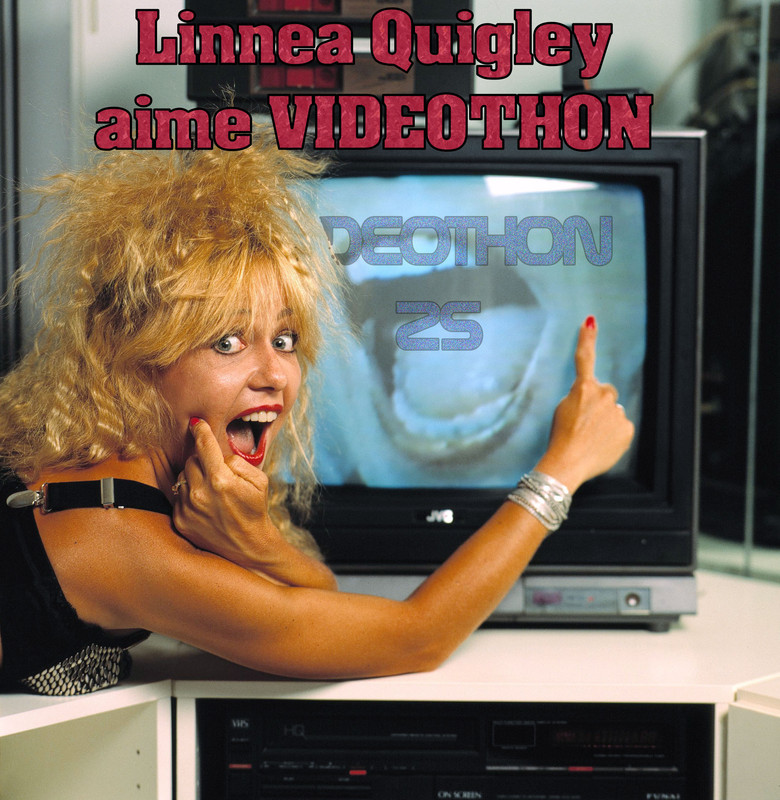 Quelques repacks à partir de DVD ou Blu ray pour l'image avec le son en VF d'une VHS ou autre selon les sources trouvables. Vous trouverez dans ce numéro par exemple:

Hamburger Film Sandwich, L'antre de la folie, Puppet Master III,
American Warrior 2, Un été fou, fou, fou, Bad Guys alias 2 flics pourris
et L'ensorceleuse (qui reste bien pourrie, mais un peu moins).
Quelques raretés: La B.A de Terminator 2 est en 4/3, ce qui est rigolo.
celle de l'excellent American Way,
Le monstre est vivant 1 et 2,
Les marines en enfer, Les Amazones du temple d'or d'Eurociné
et Vous ne l'emporterez pas au paradis dont le film reste très dur à trouver.
Et j'en passe des pires et des meilleures.

Un grand merci aux contributeurs qui m'envoient des bandes annonces pour compléter ma collec.
Cette fois ci je remercie Arthur Moloko du blog Conneries sur VHS, à qui j'avais demandé certaines des BA qu'il avait postées sur son blog. Allez y faire un tour, il y a pas mal de choses intéressantes
et il vous explique même comment numériser des VHS, pour ceux qui voudraient

franchir

le pas et m'envoyer leurs trouvailles.
Pour ceux qui se demanderaient "

M

ais qu'est ce que c'est ce logo zarbi avec des croix gammées sur la jaquette?", je tiens à préciser que c'est le signe chinois du Falun Gong donc rien à voir avec les nazis.
Pour ceux qui seraient déçus, rassurez vous il y a dans cette compilation
la BA du Lac des morts vivants avec des nazis.
Trêve de blabla place au spectacle!
Le téléchargement, ça se passe par ici!
'Mise à jour et nouvel encodage 14/04/2022)
VERSION LOURDE- x264 MKV= 5,6 gigas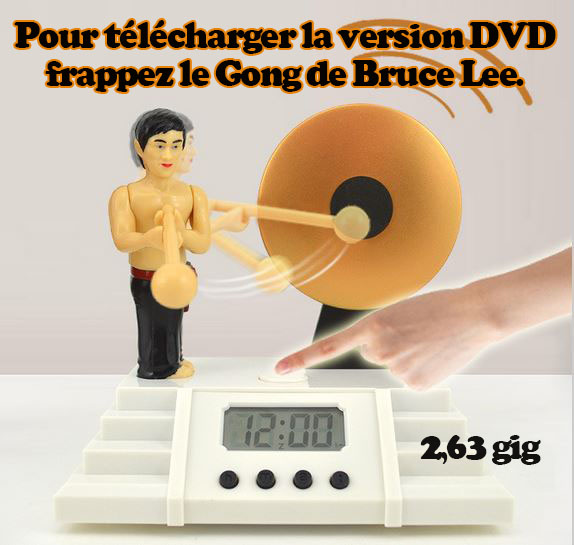 VERSION LIGHT en AVI= 1,13 gigas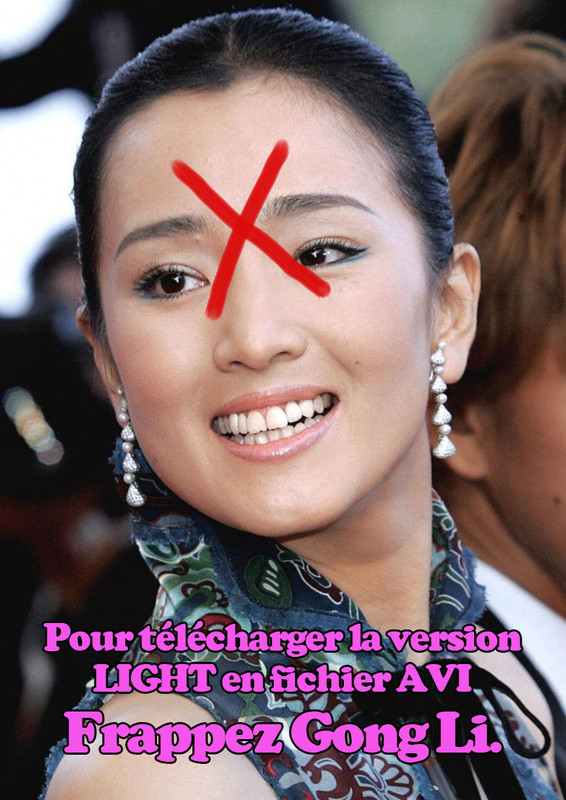 Quelques infos:

Pour les parisiens, je présenterai le film NINJA III: THE DOMINATION de Sam Firstenberg lors de la soirée GloryLOL au

Cinéma Les 3 Luxembourg le

jeudi 30 mars

à 20:30.
En partenariat avec Page officielle du site "Nanarland.com , Brain Magazine et ESC Distribution
La page de l'événement sur Facebook
Je prépare également pas mal de bandes annonces pour diffuser lors du festival

r

ock
le DOWNLOAD FESTIVAL de Paris qui aura lieu du 9 au 11 juin.
Un paquet de groupes de rock seront présents mais il y aura aussi des films dont je vous laisse la surprise.
LE SITE DU DOWNLOAD FESTIVAL
Sans doute également quelques collaborations sur des DVD/BR et bouquins, j'en parlerai le moment venu. Je n'avais pas parlé d'ailleurs des bouquins de Nanarland, mais j'ai l'impression qu'ils n'ont pas besoin de publicité, vu qu'ils se vendent comme des petits pains.
N'hésitez pas par contre à acheter les DVD et Blu ray de chez Ecstasy of Films,
pas uniquement parce que je leur fournis des BA en VF de temps en temps, mais parce que le soin apporté à chaque édition au niveau qualité et bonus est juste exceptionnel et vaut franchement le détour.
Le SITE ECSTASY OF FILMS
Une salve d'affiches de certains des films de cet opus pour vos mirettes.
(Liste totale du contenu plus loin)
MON ANCIEN HÉBERGEUR(Casimage)
A SUPPRIME LES POSTERS
JE LES REMETTRAIS PLUS TARD.
VIDEOTHON 25- Gong Bong!
- American Way (1980)- Dennis Hooper.
- Un été fou, fou, fou. (1986)
- Bad Guys/ 2 flics pourris (198)
- Videorama Logo*
- Xanadu (198) vostfr
- L'attaque de la moussaka géante (1990)
- Gerbastop Pub*
- Douce fille de Mars/Devil Girl from Mars (195)
- Hamburger Film Sandwich (1980)
- Le retour de l'incroyable Hulk (1988)
- Le retour de Patrick/ Patrick vive ancora (1980)
- Le monstre est vivant (1980)
- Les monstres sont toujours vivants (198)
- Temple Video 1 Logo*
- L'antre de la folie (1992)- John Carpenter
- Le sadique Baron Van Klaus (197)- Jess Franco
- Puppet Master III- La vengeance de Toulon (199)
- Le lac des morts-vivants (1980)- Eurociné
- Le pont de Cassandra (1977)
- Manhattan Vidéo Logo*
- Les marines en enfer / A Taste of Hell (198)
- Merchants of War (198)
- Mission 633/
633 Squadron
(1964)
- Cartouche Rottweil Pub*
- Inter-Light Video Logo*
- Fifty Fifty (1990)
- American Warrior 2 (1990)
- Benji la malice (1980)
- Les Amazones du temple d'or (1980) -Eurociné
- Production Cassette Vidéo Logo*
- Ils sont fous ces sorciers (1978)
- Le détective fantôme/ Justin Case (1988)
- Serial Lover (1999)
- Le syndrome de Stendhal (199) – Dario Argento
- Meurtres sur mesure / La morte è di moda (1989)
- La grenouille attaque Scotland Yard /Der Frosch mit der Maske (1959)
- Video Brokers Logo*
- L'ensorceleuse / Spellbinder (1988)
- Blood Sisters (1987)
- Demon Queen (1987)
- Shadow Builder (1998)
- Virus (1999) Jamie Lee Curtis
- Terminator 2 : le Jugement Dernier (1991)
- Vacuum killer (2006)- Christophe Lamot
- Massacre à la tronçonneuse 2 (1986)
- Video Independent Production Logo*
- Vous ne l'emporterez pas au paradis (1975) Charles Denner, Pierre Mondy, Bernard Le Coq .
- SOS Jaguar : Opération casseurs
/Napoli violenta
(1976) – U Lenzi
- Cal Vista Video Logo*
- L'Allée de Satan/ Satan Alley (Fake) – R Downey Jr & T Maguire
- Premiers Désirs (1983) David Hamilton
- Les héroïnes du mal (1979) Walerian Borowczyk
- SFW XXX – Diesel
xxxxxxxxxxxxxxxxxxxxx
- Touchez pas au zizi (1978) en vidéo: L'exe'Q'trix
- Sens Interdits (1985) - Marilyn Jess
- Magic Eros (1999) Joe D'Amato