Les affiches étant le premier contact avec le film, elle se doivent d'attirer le gogo, même si souvent le contenu du film n'est pas à la hauteur de l'imagerie utilisée. Dans certains cas il n'y a aucun rapport avec le contenu du film, mais je réserverais une petite section spéciale à cette étrange pratique.
Les suivantes sont pour la plupart des jaquettes VHS
Grande Bretagnaises pour le plaisir des yeux!
(désolé parfois mon scan délire un peu ou bien c'est moi.)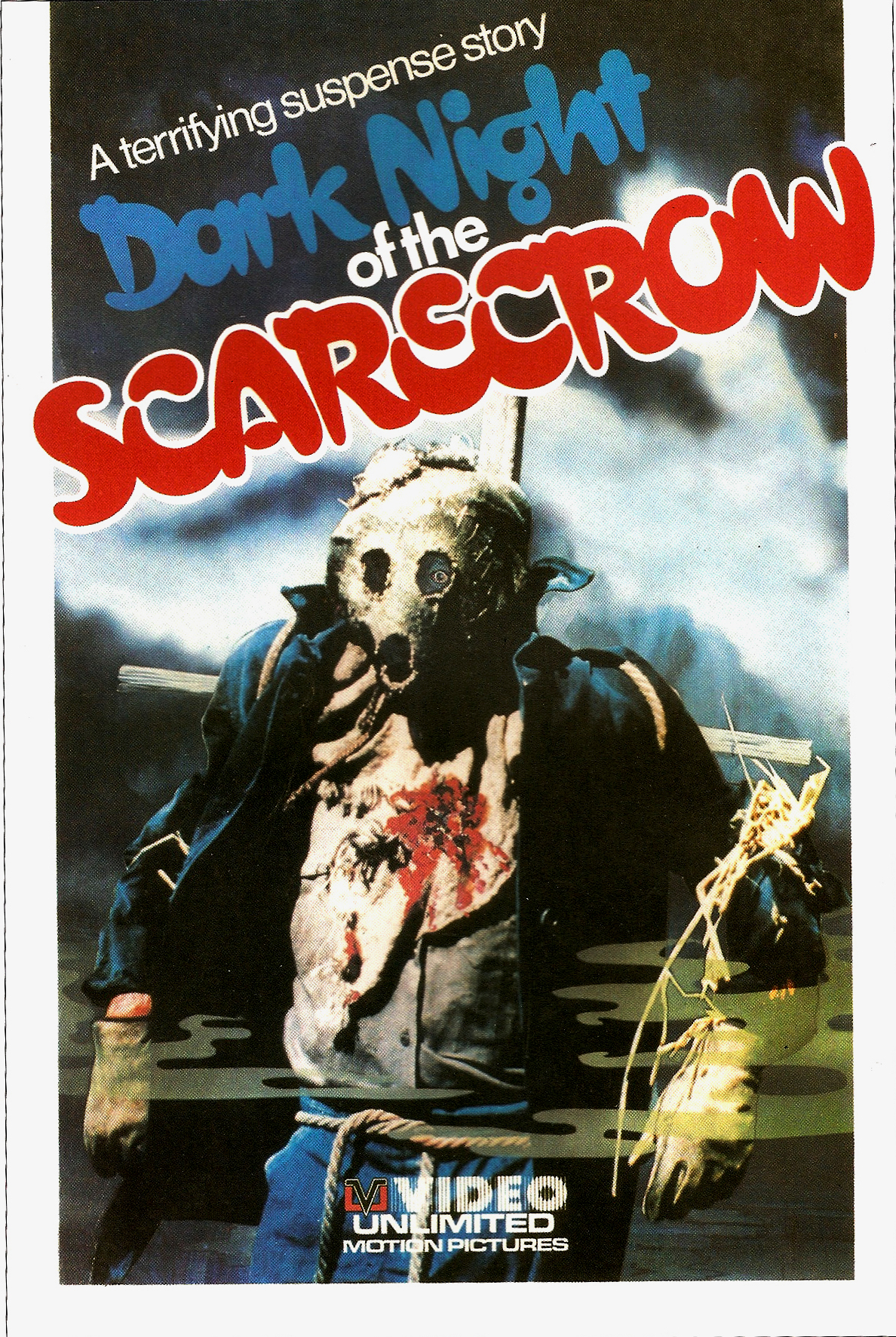 Dark Night of the Scarecrow
Les Fleurs de Sang
(VHS France)
Frank De Felitta
(1981)
Cast:
Charles Durning
,
Larry Drake
,
Lane Smith
Synopsis:
Bubba un attardé mental est accusé du meurtre d'une petite fille (qu'il a en réalité sauvée de l'attaque d'un chien) et mis à mort par une bande de bouseux en colère. Peu après ils sont assassinés un par un par un mystérieux épouvantail.
Film:
Réalisé pour la Télévision, ce petit chef d'œuvre injustement oublié à cause de ses origines télévisuelles, se révèle extrêmement flippant. L'ambiance est des plus réussie et le film ne s'appuie pas sur les meurtres uniquement pour entretenir le malaise. Les acteurs sont également une part non négligeable de cette réussite, avec
Charles Durning
et les débuts de
Larry Drake
, que l'on retrouvera dans bon nombre de rôles de méchants et de tarés par la suite. Ici il est très touchant dans le rôle de Bubba et il est dommage qu'il ait été réduit par la suite à jouer la surenchère dans la caricature,
Dr. Giggles
/Dr Rictus
ou dans le
Darkman
de
Sam Raimi
.
A voir définitivement.
(1134px × 1779px)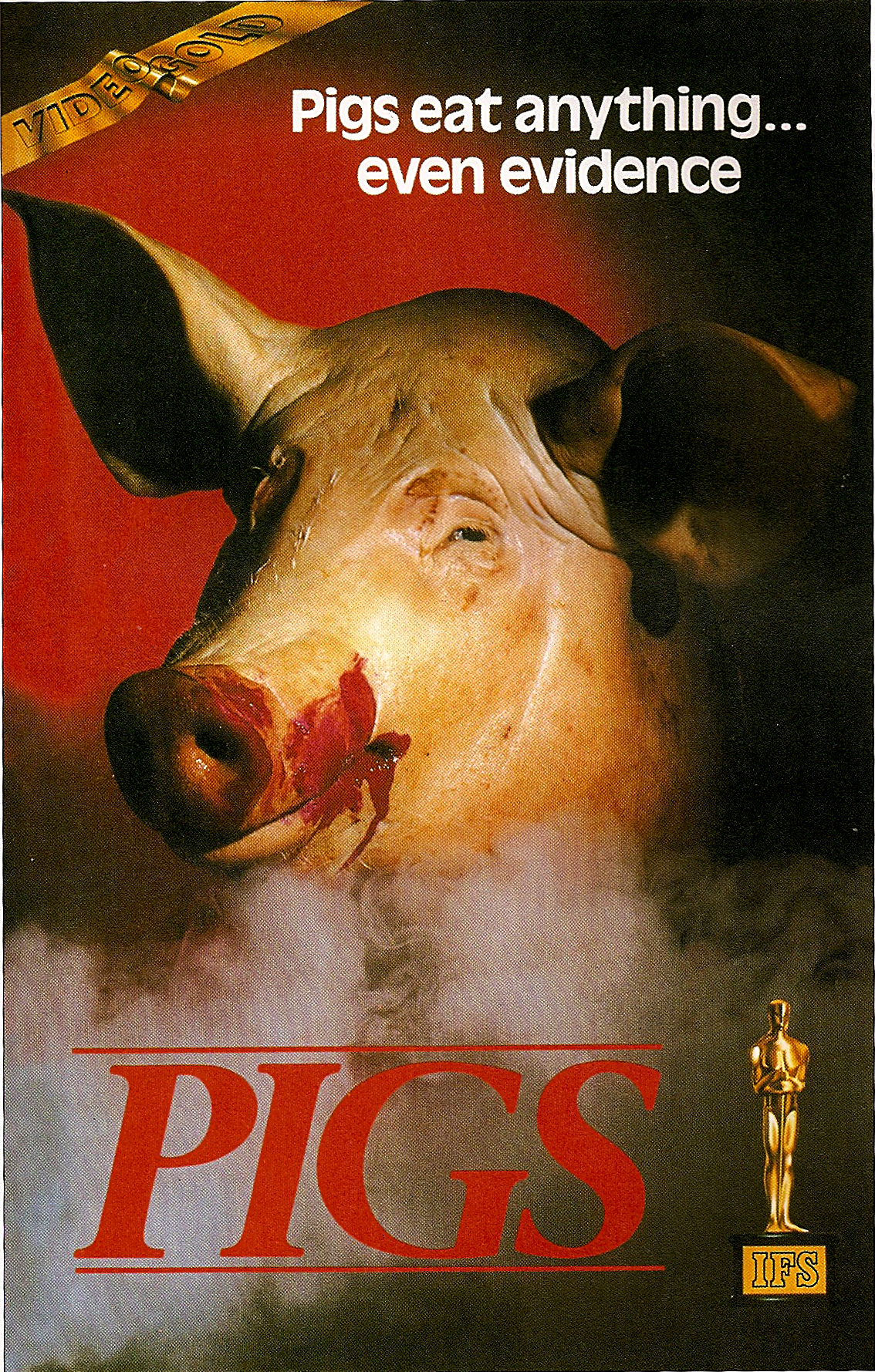 PIGS
Daddy's Deadly Darling
Marc Lawrence
(1972)
Synopsis:
Lynn Webster est internée car elle vient de tuer son père, lasse de ses abus perpétuels à son égard. Malgré tout elle ne peut se convaincre de la mort de son bourreau et s'échappe à la recherche de celui ci. Elle trouvera du travail chez le fermier Zambrini, qui a la fâcheuse manie de nourrir ses porcs avec de la chair humaine. Cette association ne pourra durer bien longtemps avant que les choses ne dégénèrent.
Film:
Loin d'être parfait: acteurs plus que moyens et amateurisme à tous les étages, ce film reste néanmoins une curiosité et ses multiples situations étranges laisse un arrière gout malsain au fond de la gorge. Le mélange entre histoire macabre et dialogues ringards achève de créer une sorte de patchwork surréaliste typique des seventies. On peut y prendre un certain plaisir.
Le DVD sortit chez Troma est hélas une version coupée
et je doute qu'une meilleure ne sorte un jour.
La version (supposée) uncut, très dure à trouver.
Superbe jaquette DVD custom
(auteur inconnu)
(1131px × 1782px)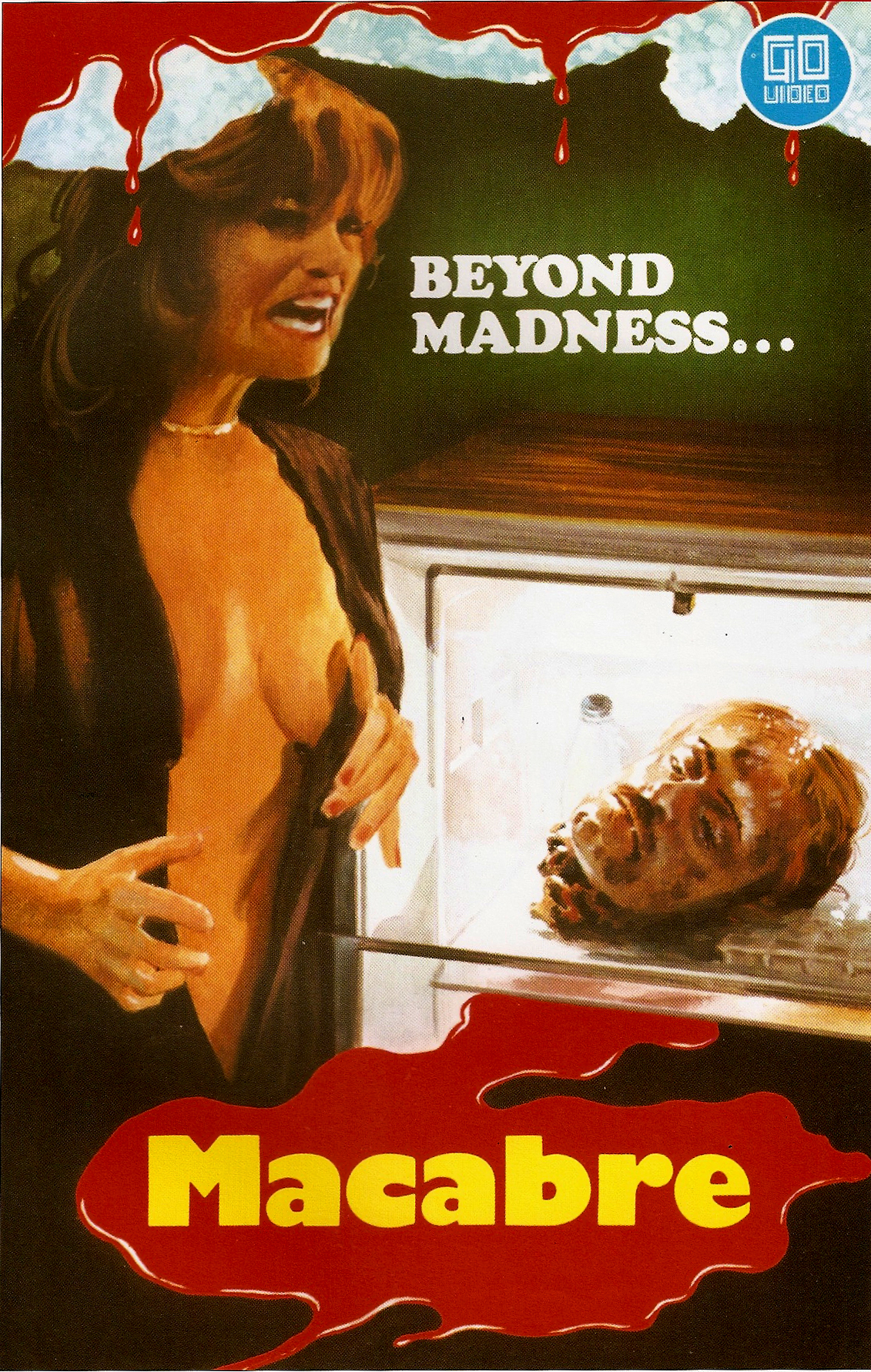 Macabro
Macabre
Lamberto Bava
(1980)
Je ne parlerais pas de ce petit classique du mauvais gout à l'italienne. Un film pas parfait mais au parfum étrange de mort, qui recèle son lot de folie et de bizarreries.
Critique sur Horreur.com
(1104px × 1782px)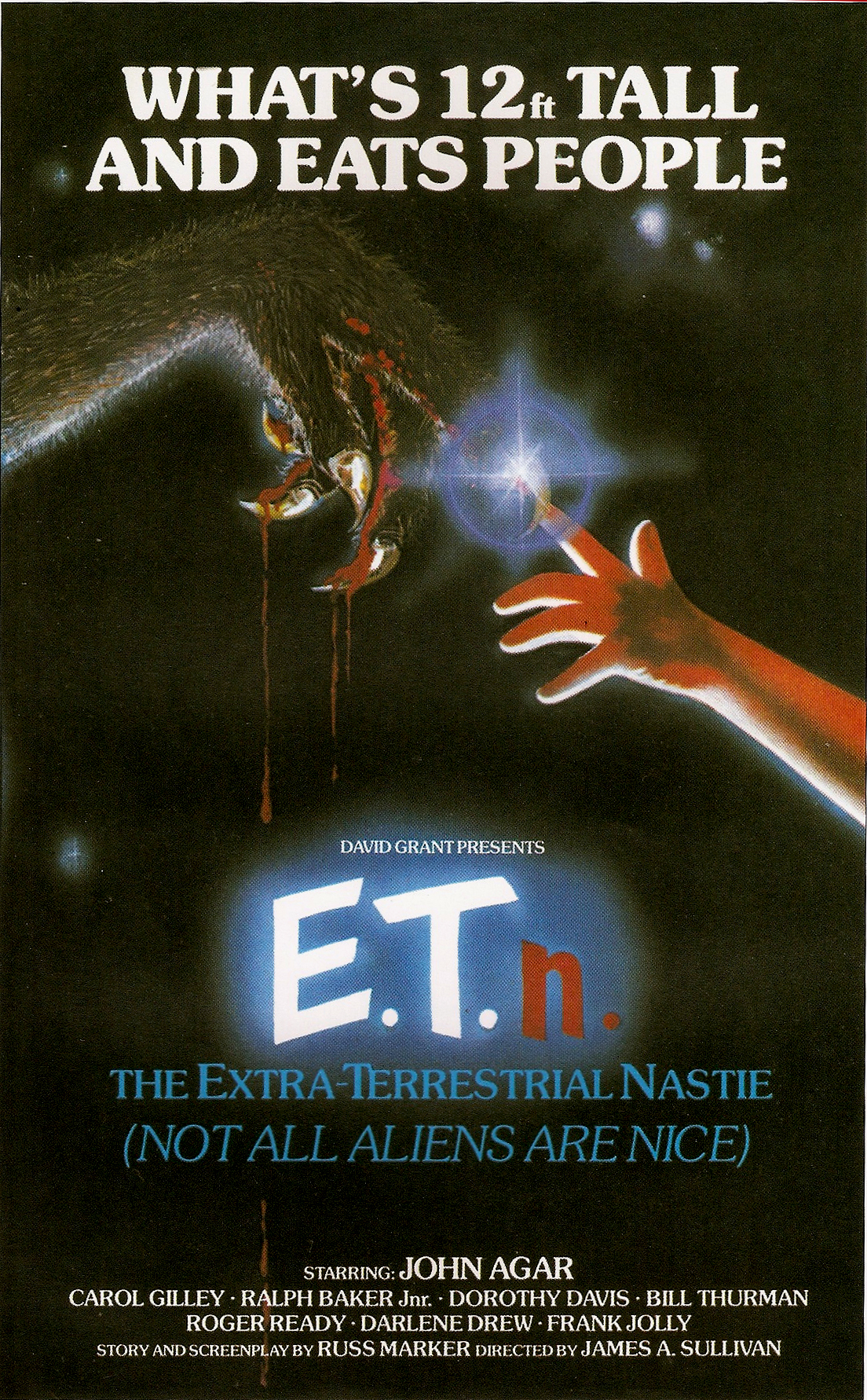 Night Fright
E.T.N.: The Extraterrestrial Nastie
Les Démons de la Nuit
(VHS Fr)
James A. Sullivan
(1967)
Ce petit navet ressemble a bien d'autres mais en moins rigolo. Encore un film avec un monstre au costume de gorille comme il y en avait des dizaines entre 1930 et fin 1960.
La tronche du monstre (hé oui ils ont fait un masque spécial tout de même)
est pitoyable et juste entraperçue.
La seule raison de sa pseudo célébrité fut cette jaquette vidéo Britannique parodiant
E.T
qui fut retirée de la vente pour plagiat à l'époque du scandale des "
Video Nasties
".
(1149px × 1776px)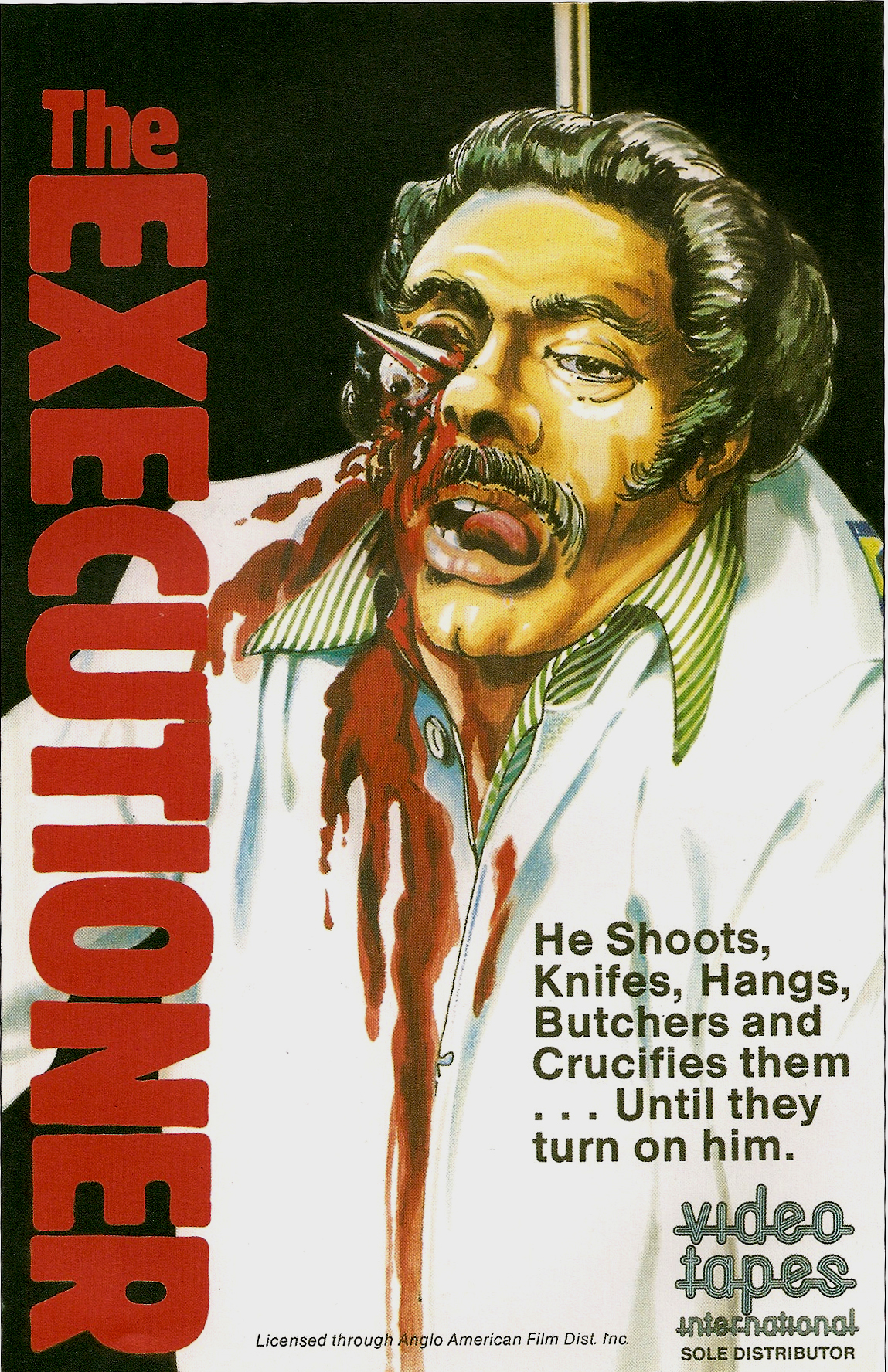 The Executioner
Massacre Mafia Style
Like Father Like Son
Duke Mitchell
(1978)
Le "
Parrain
" version
Duke Mitchell,
un peu plus hardcore que celui de
Coppola
et au budget équivalent au quart du salaire de la baby-sitter de
Marlon Brando
. Chips peut être mais extrêmement fun, et qui n'a jamais encore connu les faveurs d'une édition DVD décente. On peut en trouver un
ici
, bourré de bonus mais dont la copie est tirée d'un master VHS "full-screen" (mais "
open matte
").
Pour 35$ seuls ceux ne pouvant se procurer une VHS
risquent d'être intéressés.
L'un des films favoris de
Tarantino
(il en a beaucoup), dont le look très "pulp fictionnesque"
ne laisse aucun doute sur l'hommage rendu au "
Duke
".
Je ne cache pas que j'attends avec impatience la sortie de l'inédit "
Gone with the Pope
" (1976) que devrait sortir
Grindhouse releasing
un jour (ils en parlent juste depuis au moins deux ans).
Trois gangsters décident de kidnapper le Pape et de demander une rançon d'un dollar et demi à chaque catholique du monde. Cool non?
Bande annonce de la Muerte:
GONE WITH THE POPE
(800px × 580px)
__________________________
_________________
(948px × 1600px)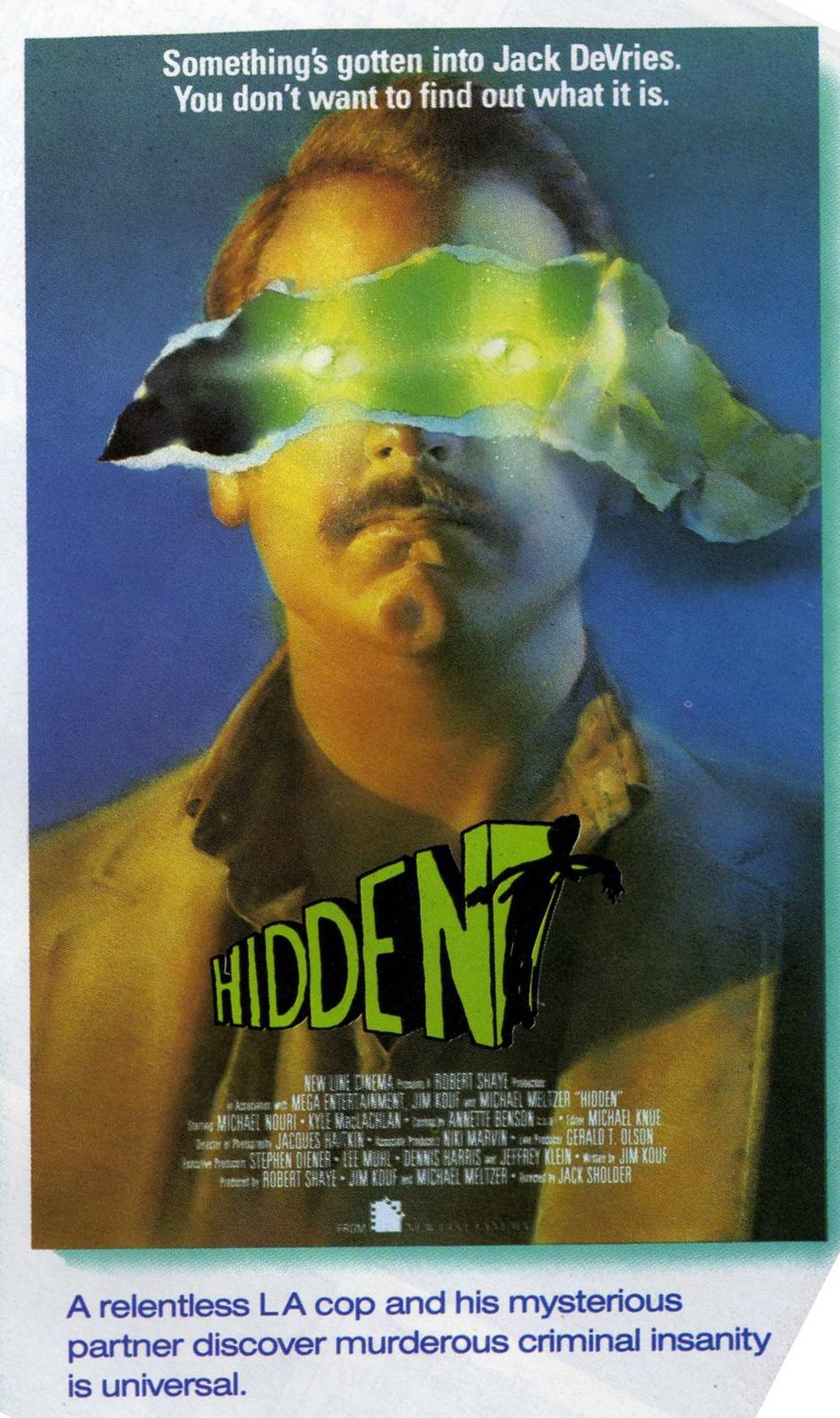 The Hidden
Jack Sholder
(1987)
Must de la série B fantastique, rapide, inventif et délirant.
Un extra-terrestre passe de corps en corps, il aime le hard rock et les bagnoles de sport.
Affiche de pré-production
Ce qui explique qu'il n'y ait aucun traits commun avec le film.