Deuxième incursion dans le monde de la vente
et du marketing qui se mord la queue.
Toujours des jouets ou des produits inoffensifs à la base,
mais tellement mal conçus ou sciemment sabotés par des employés blagueurs,
qu'ils font la joie des pervers et sadiques en tout genre.
Bienvenu à nouveau au pays de la débilité faite reine
et de la connerie sans nom.
Notre Monde en un mot.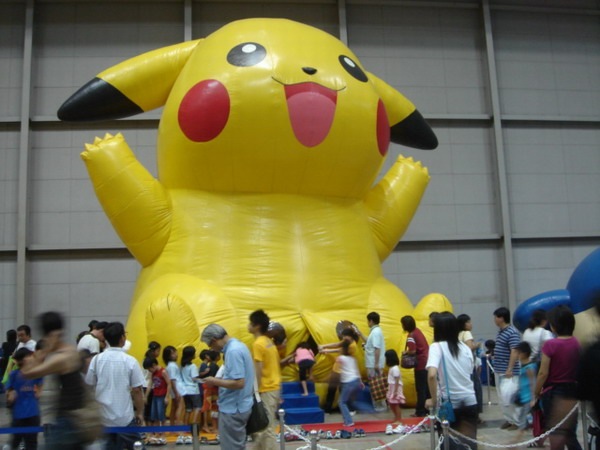 Un Gang- Bang avec Pikachu ça tente quelqu'un?
Profitez en sa braguette est ouverte!
(notez qu'il a l'air plutôt heureux le bougre)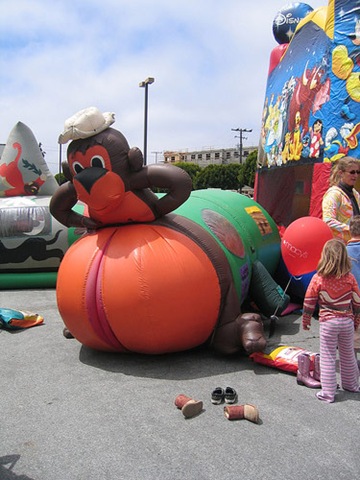 Si vous préférez les singes, qu'à cela ne tienne...
Un autre jeu de plein air au gout un peu douteux, et salé.
Vous n'en croyez pas vos yeux?
Alors profitez de ces images de bambins glissants
dans ce toboggan à la forme pénienne au mépris du danger.
En cas d'érection celui se transforme
en catapulte abortive rétroactive.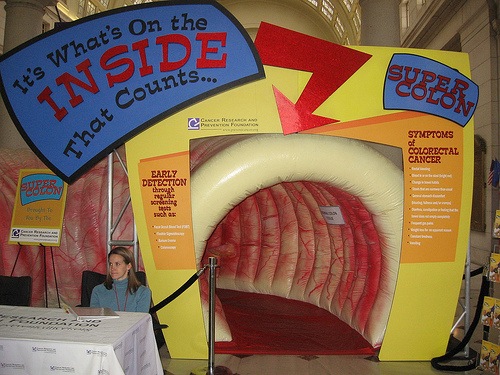 Ici au moins on ne nous ment pas, avec la visite du Super Colon.
Une réplique géante d'un trou du cul,
qui voyage de ville en ville aux USA
(c'est à dire parmi d'autres trous du cul)
afin de montrer les effets du
cancer colo-rectal
.
On ne nous dit pas si les masques à oxygènes sont fournis à l'entré.
Demandez votre rectum géant chez vous
Visite guidé du Super Colon
Classé "X" MAN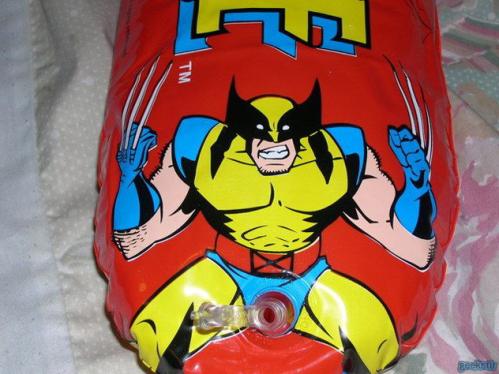 Avant de pouvoir tabasser
Wolverine
avec ce
punching ball
,
il va falloir lui faire un peu plaisir.
Demandez à maman, qui se fera un plaisir de le gonfler.
AU LIT!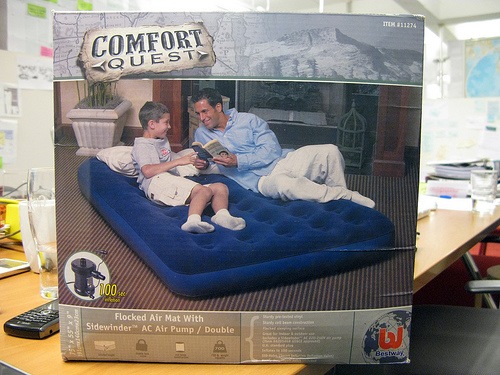 Après tous ces efforts il est temps de prendre un peu de repos
sur ce matelas gonflable.
La marque "
Comfort Quest
", "la quête du confort",
nous annonce clairement que ce ne sera pas si facile.
Après l'avoir gonflé avec vos petits poumons d'enfant,
un beau mâle ténébreux viendra vous tenir compagnie,
et vous lira quelques histoires,
qui si on en croit son regard lubrique,
ne vous feront pas dormir tout de suite.
Une femme bien formée.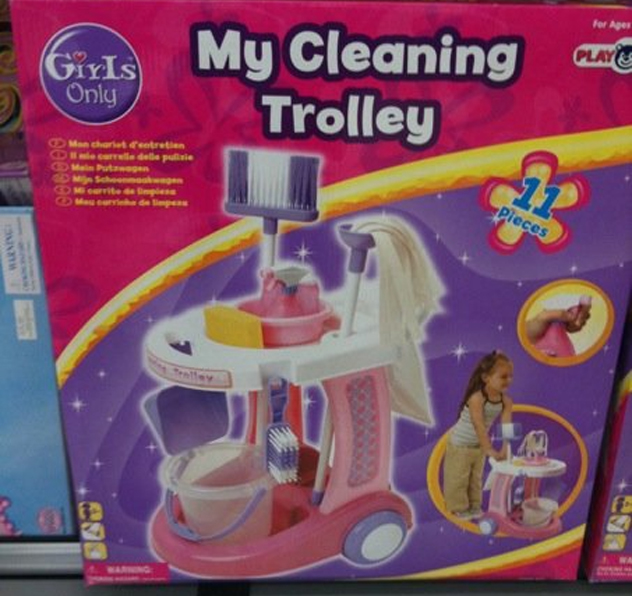 Rassurez vous, on ne vous oublie pas les filles.
Voici un jeu instructif qui devrait être obligatoire.
Le chariot de nettoyage.
Vous serez ainsi parée à rendre votre mari heureux
avec une maison toujours propre, comme il se doit.
Pour les futures femmes de ménage,
sachez que le balai à chiottes est inclus.
Notez que c'est un jeu marqué "Girls only" ("pour filles uniquement")
Un jeu de 4 choppes avec un fût de 2 litres de bière
est disponible pour les garçons.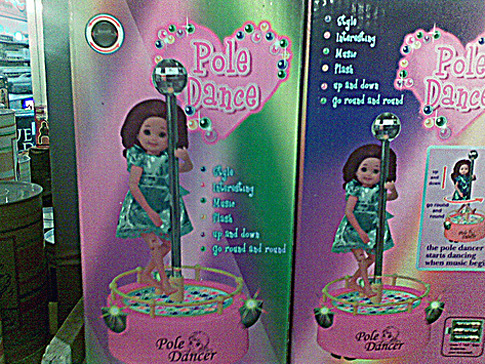 Mais non les filles vous n'êtes pas obligées
de devenir une esclave soumise.
L'industrie du jouet vous donne une alternative à la femme au foyer.
Devenez une grosse pouffiasse qui montre son cul dans les bars!
C'est tellement mieux.
Un métier d'avenir pour vous:
Pole danseuse
Regardez cette poupée animée et refaites les mouvements
à la maison devant votre famille médusée.
Vous épaterez vos amis à la fête de Noël de l'école,
avec vos contorsions et vos costumes légers.
Effets garantis!
Version pour Papas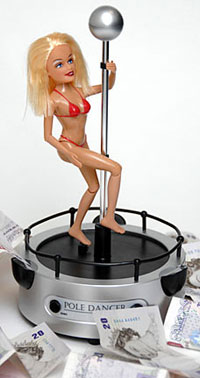 Pour les papas cette version qui se branche sur prise USB
et qui égayera vos journées au bureau.
Regardez la en action ici.
Achetez la ici
Mémoire Tampon

Nous savons mesdames que vous aimez être plus discrètes
que ces messieurs lorsque vous vous rendez au bureau.
Pas question de transporter un attaché-case rempli de dossiers.
Voici une solution idéale pour avoir toujours une clé USB sur soi,
même si vous avez oublié votre sac à main.
Le nombre des gigas bits contenus par cette clé
ne change en rien la taille de l'objet, ne rêvez pas.
La Classe n'a pas de prix.
Cette clé en forme de tampon est disponible
ICI
.
On vend pire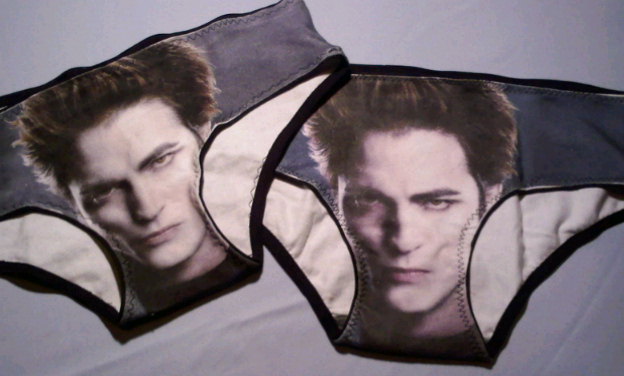 Pensez aussi à l'extérieur, faites vous belles avec
la culotte
Robert Pattinson
.
Pour les fans ultimes:
Existe en version imperméabilisée afin de la garder plus de deux heures.
Ouvrez plus grand!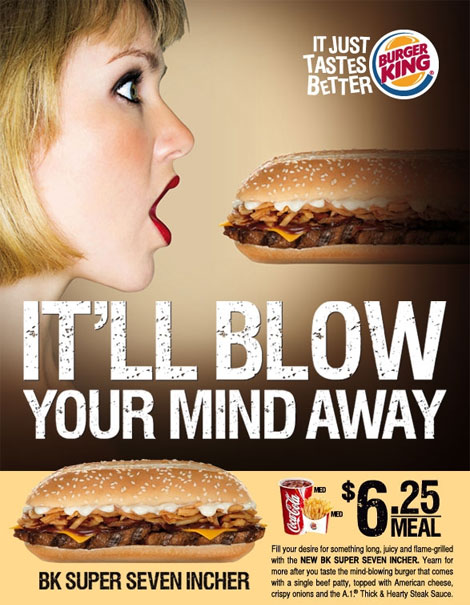 Si vous voulez quelque chose de "long et juteux",
comme le dit le texte en bas, ce menu est pour vous.
Évidemment la mayo est en sus.
QUE LA FORCE SOIT AVEC VOUS!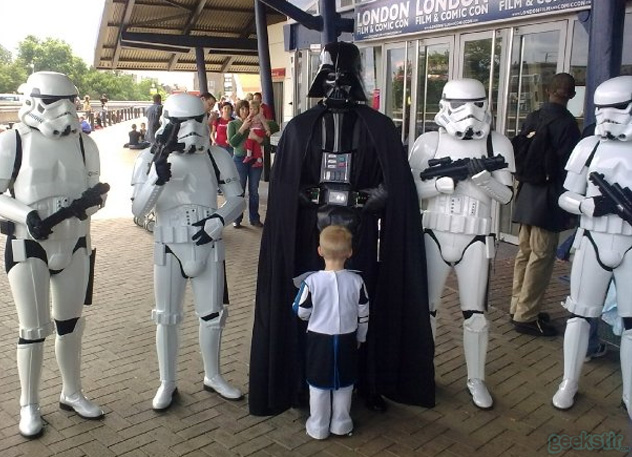 Une jeune recrue qui passe du coté obscur de la force.
Il a déjà réussi le test oral.
La saga
STAR WARS
a bien entendu générée
un merchandising énorme depuis toutes ces années,
avec tout et n'importe quoi.
C'est plutôt le second qui m'inquiète.
Star Whoua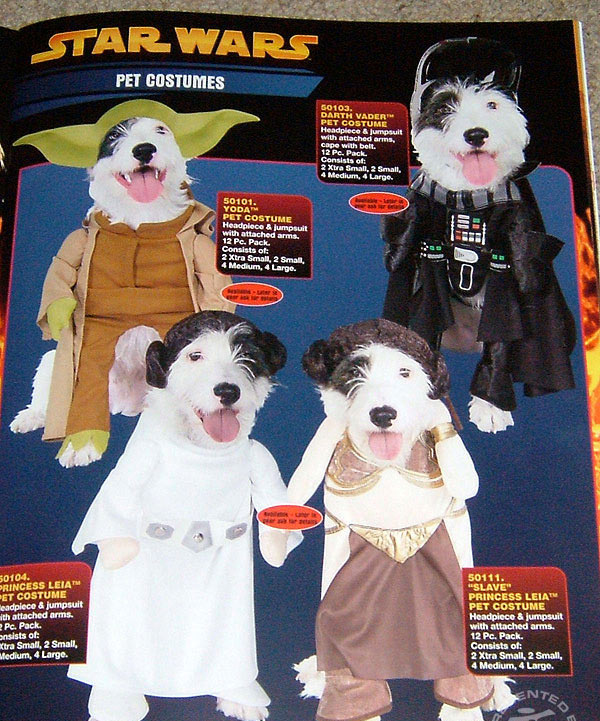 Nos amis à poils (pas les nudistes, les animaux)
ont aussi le droit de s'éclater en incarnant leur héros favoris,
avec ces panoplies magnifiques.
Pour nous les humains c'est un bon moyen
de se faire lécher par la princesse Leïa.
Allez couché le Jedi!
Pour ceux qui n'ont pas encore "la Force",
ils devront se contenter de faire pousser leur gazon à l'ancienne,
avec ce fertilisant STAR WARS.
Darth Vader non compris.
Le Barbecue de L'Étoile Noire.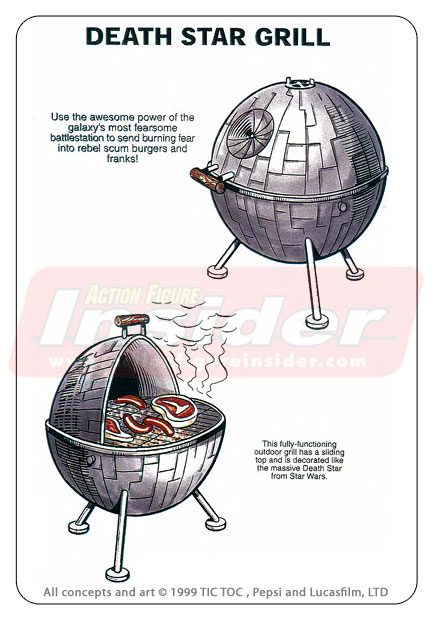 Un concept qui fut hélas abandonné, et donc jamais construit,
comme beaucoup d'autres d'ailleurs,
n'ayant pas eu l'aval de
Georges Lucas
.
Vous en trouverez quelques autres sur
le site du concepteur
,
comme
le pouf Jabba the Hutt
ou les
écouteurs princesse Leïa
.
RASEZ LES ROUQUINS!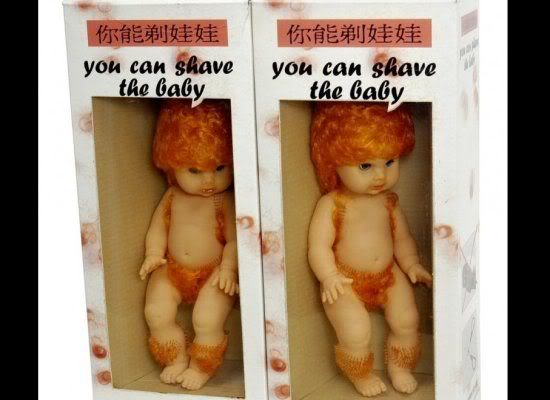 On aime pas trop les roux au Japon.
Pour preuve cette poupée à la pilosité sur-développée,que l'on peut raser.
Ce qui est bien c'est que les poils ne repoussent pas,
comme ça on vend encore plus de poupées.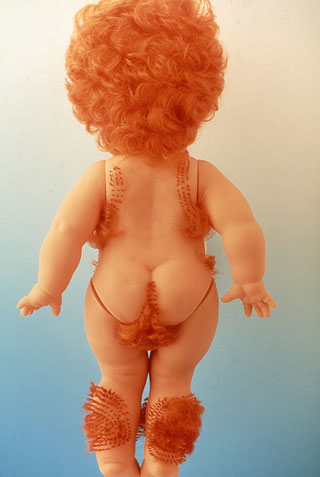 [Attention: ces deux faux jouets, la poupée ci dessus,

et le camp Lego ci dessous, sont des œuvres d'art
crées par
Zbigniew Libera,
un artiste Polonais
et sont visibles sur le site
Raster
.

Elles ne sont en aucun cas commercialisées]
Lego: Camp de concentration
(Fake)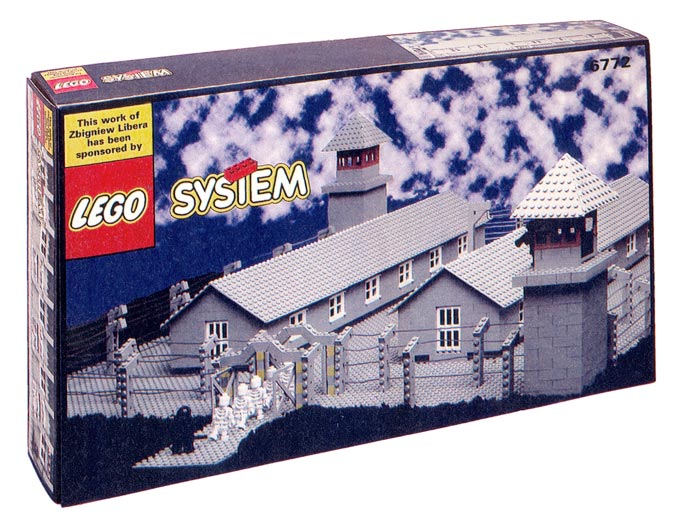 Si il parait inconcevable que l'on puisse jouer
avec la mort de centaines, voire de milliers de gens,
comme le montre ces œuvres d'art,
il en existe pourtant de similaires dans la réalité,
les exploitants ne se posant pas tant de questions.
Quoi de plus fun qu'une catastrophe
qui couta la vie à 1500 personnes.
Vive le Baby
Titanic
.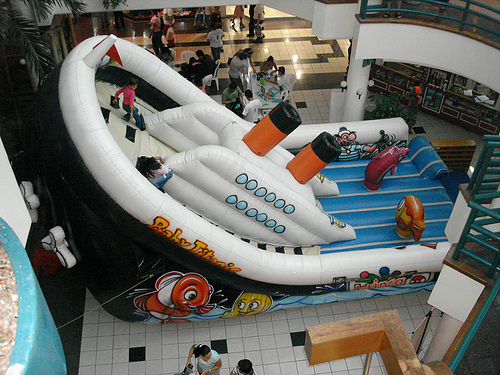 Rejoignez le monde merveilleux de Nemo.
Inspirez et... Coulez!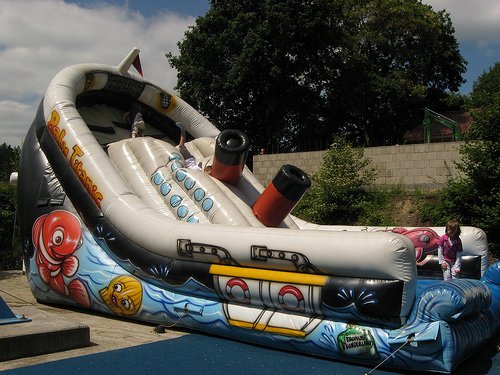 Une autre version, car quand on tient une idée géniale,
on ne la lâche pas.
Restons dans les profondeurs de l'océan avec:
Les Dents de la mer
: Le Jeu.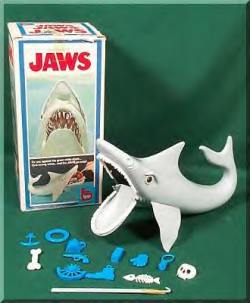 En fait un jeu qui existait avant la sortie du film,
mais dont on adapta le packaging et le nom
pour surfer sur le succès de celui ci.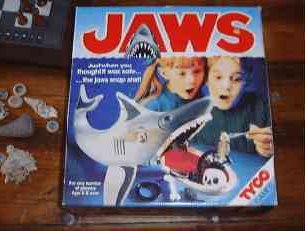 Il est tout de même bien étrange de faire un jeu pour enfants,
tiré d'un film qui à sa sortie était classé PG
(donc déconseillé pour eux)
avec un avertissement supplémentaire.
Une autre version du même jeu.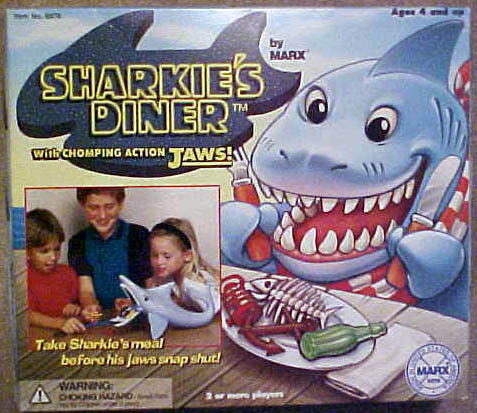 En 2006, un jeu vidéo tiré du film,
appelé
JAWS: Unleashed
est sortit,
vous permettant d'incarner le requin
et de bouffer un max de touristes.
Dispo sur PS2, X Box et PC.
Encore bien plus bizarre dans le cas du monstre d'
ALIEN
.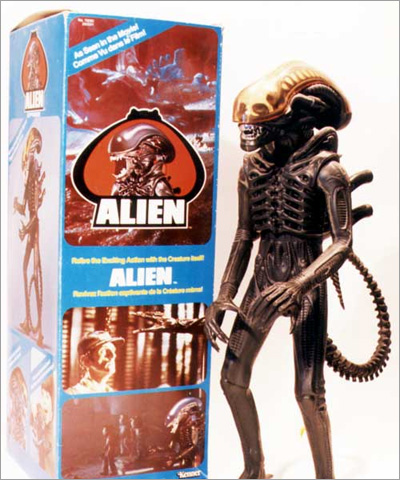 Le film était classé "R" Restricted.
C'est à dire interdit aux moins de 17 ans non accompagnés,
tandis que la publicité du jouet s'adresse clairement aux enfants.
On se demande souvent si les super héros transpirent
sous leur combinaisons.
Plus spécialement dans le cas de
IRON MAN
,
qui lui a carrément une armure.
Et bien oui, la preuve est faite.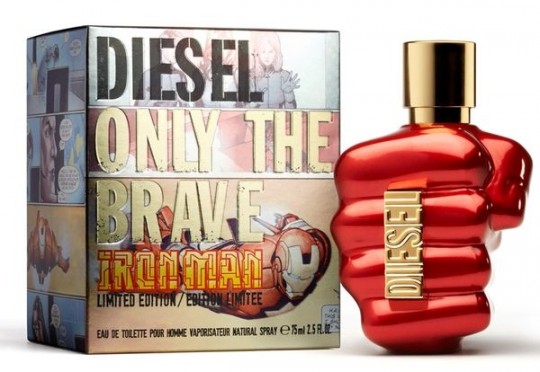 Fort heureusement Diesel a remédié à tout ça,
avec cette eau de toilette, seulement réservée aux "Braves".
Au braves cons surement vu le prix de la bouteille:$67.50
Le Site DIESEL IRON MAN
Only the Brave
Voila de quoi dépenser connement votre argent chèrement gagné.
S'il vous reste un peu, envoyez le moi,
ou attendez le prochain article:
Produits Dérivants 3
Si vous l'avez loupé, plus de bizarretés à la con dans
Produits dérivants 1: Des Jouets pas très catholiques