Petit(s) cadeau(x) pour les fêtes destiné(s)
aux amateurs de la firme TROMA du sympathique Lloyd Kaufman
:
TROMAGEDDON
Lost songs from the TROMA movies soundtracks
-Une compilation/Best-of des chansons des films TROMA
dont la plupart n'ont hélas pas eu de Bande Originale officielle,
et dont les chansons ne sont souvent même pas sorties du tout.
et en Bonus
:
T
roma
N
uclear
T
ribute
Songs inspired by the TROMA Universe
-Avec une ribambelle de groupes rendant hommage au petit monde de Kaufman dans leur albums et qui méritait bien une petite compilation,
même si celle ci est loin d'être exhaustive.
En gros malin ou bon business man qu'il est,
Lloyd Kaufman est partisan de l'économie à l'extrême,
ce qui est d'ailleurs l'une des raisons de la longévité de son studio.
Il en est de même pour les B.O de ses films ou il utilisa des groupes si peu connus,
que la plupart n'ont jamais enregistré d'albums et dont les chansons
furent uniquement utilisées dans ceux-ci.
On trouve peu de disques des B.O (ou OST Original Soundtrack)
des métrages de l'écurie TROMA.
Seuls
Tromeo and Juliet
,
Poultrygeist
,
Terror Firmer
Rockabilly Vampire
et
Decampitated
ont eu l'honneur d'une édition CD.
On trouve également sur certaines éditions DVD
un CD cadeau de la BO comme pour
Redneck Zombies
.
Le CD le plus cool étant la compilation
Toxic Tunes from Tromaville
qui renferme les chansons du début avec la série
des Toxic Avenger et autres Atomic Collège.
Pour le reste, il faut chercher dans les albums des divers groupes si il y en a,
et certaines chansons ont été généreusement partagées sur le net
par leur auteurs sur leur sites respectifs. Merci à eux.
A noter que certaines chansons ont été en téléchargement
légal gratuit sur le site de Troma pendant un certain temps.
Le reste provient du DVD ou de sources mystérieuses,
mais le principal étant que la qualité des pistes reste la meilleure possible.
Pour acheter les CD complets suivez les liens tout au long de cet article.
Allez zou petit listing des titres:
Le maître et un jeune disciple.
CLIQUEZ SUR LES TITRES POUR CHOPER LES COMPILATIONS
TROMAGEDDON
1-Troma logo header
TOXIC AVENGER Serie
2-Body Talk- Sandy Farina
3-Lay it on the line-The Dance (original funky version)
4-Is this love- Mark Hoffman & the Race (complete version)
5-Night on the bare mountain- Mussorgsky
6- Morning Good- Peer Gynt
07- Le monstre vengeur (dialogue)
08- Toxic avenger part 2 Theme
9-Appelez le toxic avenger
10-Toxic Avenger 3 Theme
11- Drum A Go Go- The Hollywood Persuaders
12- Citizen Toxie- Loose Nuts
13- Toxie Phone Message (from Troma's site)
14- The Legend of the Toxic Avenger (from the
stage Musical
)
15- Toxic Crusaders- NES (from the video game)
16- Sgt Kabukiman N.Y.P.D theme
17- Troma's Edge TV- Theme song
Class of Nuke'Em High serie:
18- Class of Nuke'Em High (remix 2006)-
Ethan
and the Coup
19- Run for your life- Stratus
20- Angel- GMT
21- Much to Much- the Smithereens
22- Rock'n'roll Paradise- Stormbringer
23- Emotionnal Refugee- David Behennah
24- Class of Nuke'Em high p2 Theme
25- Class of nuke'Em High part 3 Theme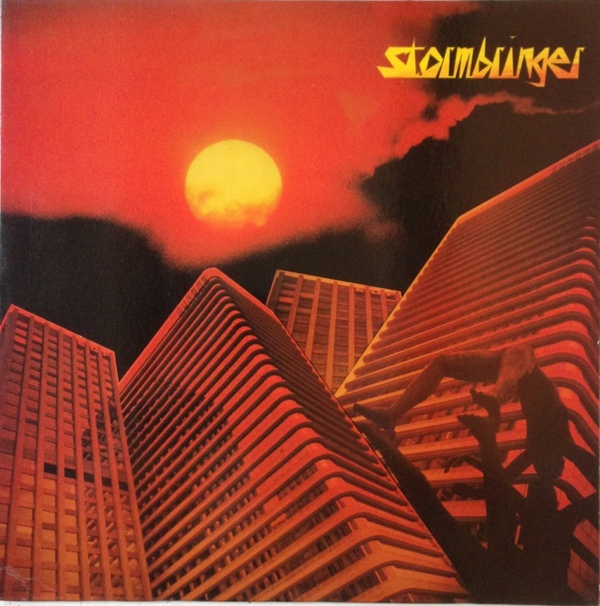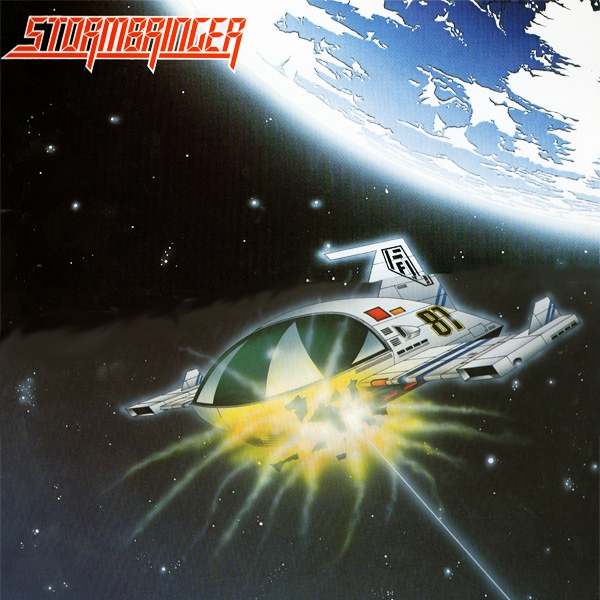 26- Alive- Chris Demarco
Film:
TROMA'S WAR
27- Do the Tromadance- Jen Tonnen
28- Tromeo & Juliet Theme- Willie Wisely
29- Redneck Zombies- Love Theme
30- Fortress of Amerikkka Theme- English Eyes
31- Lust for Freedom 32- Rock you to Hell- by Grim Reaper
Film:
LUST FOR FREEDOM
33- Poultrygeist- Calamari Safari
34- Styrafoam Death Machine- Overcast
Film:
DECAMPITATED
35- Chillers- Big Money
36- Everybody gets laid Tonight- Hammerheads
Film:
JESUS CHRIST VAMPIRE HUNTER
37- I think we're Alone Now- Tommy James and the Shondells
Film:
MOTHER'S DAY
38- Come Back To Me- Shrapnel
39- Tears and Synthesisers
40- My Hero
41- Boyfriend- by The Major Thinkers
Film:
THE FIRST TURN ON!
42- Burning Love- The Frantic Flattops
Film:
ROCKABILLY VAMPIRE
43- I'll never Tell- Cut Loose
Film:
IGOR and THE LUNATICS
44- Terrror Firmer Theme- Lunachicks
45- Ghetto Rap- Junk Rock
Film
STUCK ON YOU
CLIQUEZ SUR LE TITRE POUR UN LIEN MEDIAFIRE
OU ICI POUR UN LIEN MULTI.
----------------------------------------------------------------------------
T
roma
N
uclear
T
ribute
Songs inspired by the TROMA Universe
1- Tromaville Moshpit_
Tromatized Youth
2- The Toxic avenger-
The Sbirros
3- Tromadance-
Count Smokula
4- She's from Tromaville-
The Grizwalds
5- Surf Nazis Must Die-
Delilah
6- Sgt Kabukiman-
Tromacide
7- Surf Nazis Must Die-
Fast Food
8- They call me Melvin-
Zombie Hate Brigade
9- Surf Nazis Must Die-
The Pashuns
10- I wanna live in Tromaville-
Killer Barbies
11- Toxic avenger-
Flash Gordon
12- Rabid Grannies-
Pump It up
13- Surf Nazis Must Die-
Prophecy23
14- I need the Toxic avenger to come & rescue me-
Psilicon Flesh
15- Toxic avenger-
Rupture
16- Surf Nazis-
Ed Gein's Car
17- Tromaville-
Bloodsucking Zombies from Outer Space
18- Toxic Avenger-
Tromacide
19- Toxic Avenger-
Hawaii Samurai
20- The Toxic Avenger-
Gore Obsessed
21- Surf Nazis Must Die-
Flash Gordon
22- Monster in the Closet-
Thee Mysterious Asthmatic Aven
23- Toxic Avenger-
Rezet
24- Sgt Kabukiman NYPD-
Eviscerated
25- The Toxic Avenger-
Dirty Sanchez
26- Toxic avenger-
Exxperior
27- Atomic College-
the Dunts
28- Sgt Kabukiman-
the Richies
29- Toxic (live)_
Andree Maranda
Précisions:
La toute dernière chanson est une reprise du célèbre TOXIC de l'autre pétasse,
mais par
Andree Maranda
, qui n'est autre que la première interprète
de Sarah la petite amie aveugle de Toxie dans le tout premier film.
Elle a enchainé avec une carrière de chanteuse pas très folichonne,
mais compte tenu de son rôle cette reprise est plutôt marrante.
Cliquez sur son nom pour son myspace et voici son
facebook
pour lui faire coucou.
_Andree et ses amis de l'époque_
Les groupes
TROMACIDE
(Suède) et
TROMATIZED YOUTH
(France)
sont dévoués à l'univers TROMA et vous trouverez
plein d'autres chansons sur le sujet dans leur albums.
Il en est de même pour le groupe Japonais FLASH GORDON
bien qu'il parle aussi de diverses autres séries B.
Certaines chansons proviennent d'une compilation frenchie (hé oui)
qui n'est plus si facile à trouver en CD hélas, mais que je vous conseille,
avec plein d'autres titres tirés des films les plus délirants (Tomates Tueuses, etc...)
Stupid Movies For Stupid People By Stupid Bands
Pour les amateurs de bandes annonces Troma en VF ou sous titrées FR,
téléchargez les compilations VIDEOTHON il y en a de temps à autre.
Un petit cadeau: le restaurant où a été tourné la scène de cambriolage
dans TOXIC AVENGER existe toujours mais a un peu changé.
-------------------------------------------------------------------
TROMAGEDDON MOVIE POSTERS
(Cliquez sur l'image ou afficher pour la taille réelle)
(1 277px × 1 695px)
Le poster Belge de Mother's Day
sous le titre "Les chouchous de maman" qui orne mon salon.
Bonne écoute.
Achetez les albums
et Bonne fêtes!!!
Autres mix et compilations disponibles: