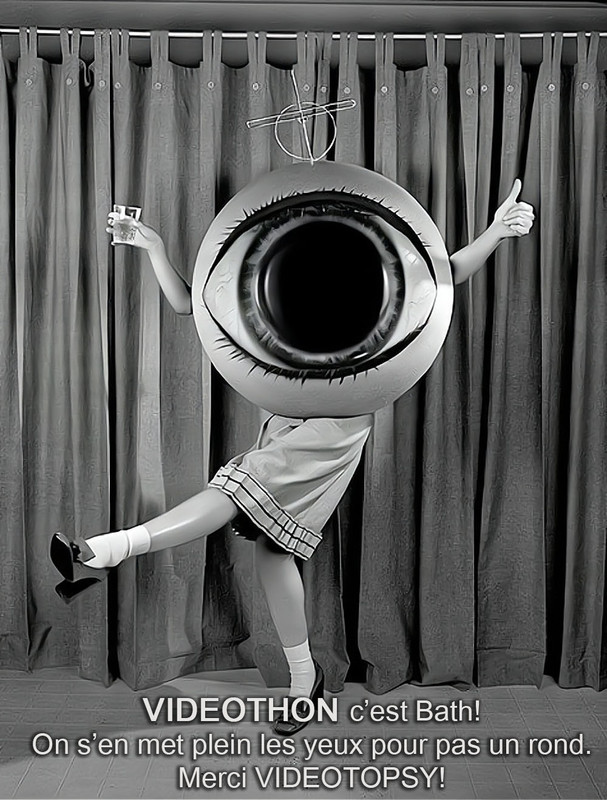 Vous me direz: "Oui bon, encore une compilation
des Meilleures et des pires Bandes Annonces
que le Cinéma du vingtième siècle ait pu nous donner.".
Vous n'avez pas tort mais cette fois ci, il s'agit d'une MEGA COMPILATION.
Oui vous lisez bien.
Au lieu des presque deux heures habituelles, nous vous offrons 2H30 de bonheur
plus un Bonus de 20 minutes ce qui pousse les réjouissances à 3H00 (ou presque).
Vous me direz: "Oui mais bon la quantité c'est bien, mais la qualité dans tout ça?".
Ha, ha, je vous arrête! Vous répondrais-je.
Car justement, ce volume contient un paquet de repacks et de reconstructions en HD,
les bandes annonces sont également rares et certaines de films connus avaient disparus.
En bref de quoi bien se marrer.
Le Bonus est un montage que j'ai fait pour la diffusion du délirant Slasher/Nanar
"La Nuit du Saigneur" en VF pour la Grotte Chaude.
Je l'ai intitulé sobrement "Méchante Violence".
Je l'ai remonté pour vous le livrer avec uniquement des bandes annonces inédites

de petits métrages d'horreur qui ont un intérêt quelconque mais peu connus
que j'ai sous titrées (désolé pour les éventuelles fautes).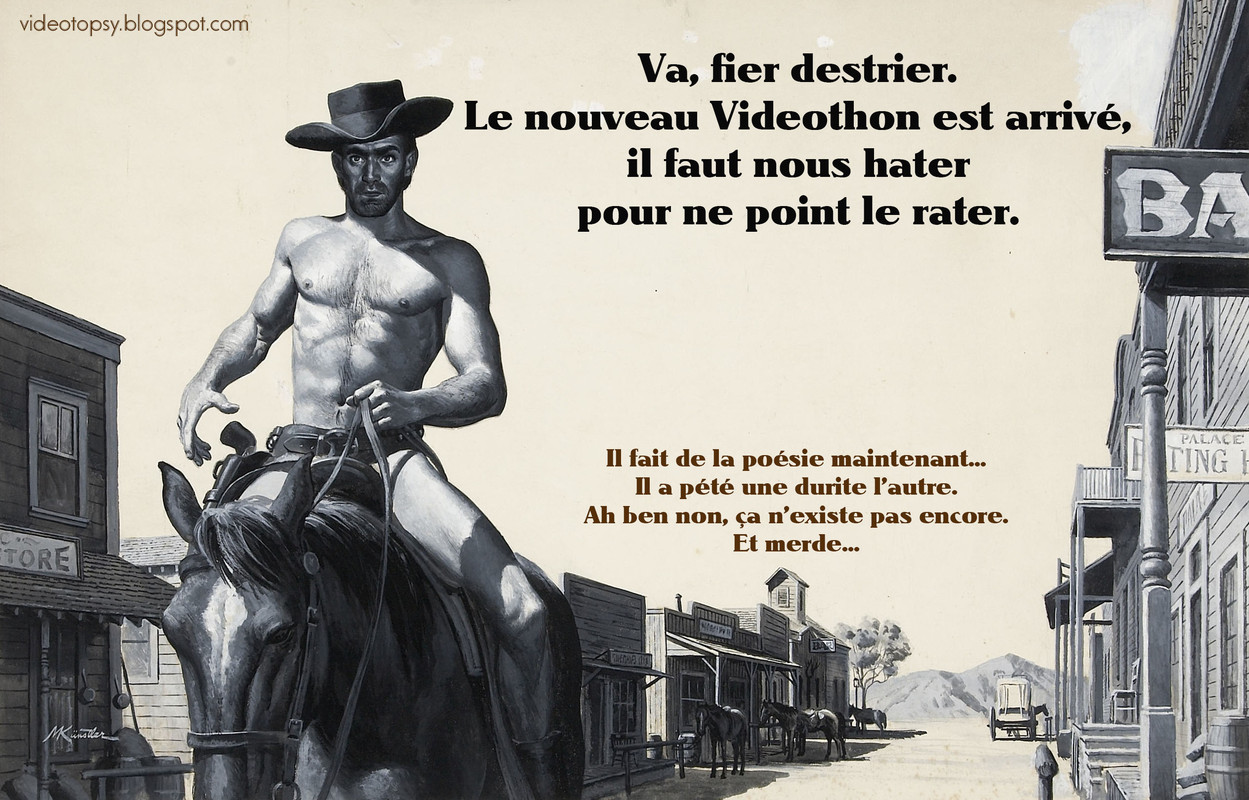 Reconstructions Totales & Repacks:
D'après le BR, DVD ou Trailer et reconstruction du titre le plus fidèlement possible.
RECONSTRUCTIONS:
Piranhas (1978), Le Secret du Lac,
L'Invasion des Profanateurs,
Cyborg 2: Glass Shadow,
Deux Flics à Downtown,
Horrible Carnage/Jennifer,
Fantômes contre Fantômes,
Le Syndrome de Frankenstein,
National Security
.

REPACKS
: Killer Crocodile, Leeches: Les Sangsues Mutantes, Lake Placid,
Cocoon 2,
Small Soldiers, Action Mutante, Pitch Black, Time Cop, The Shadow,
Batman 2,
Le Contrat,
Chasse à l'Homme
, Les Pilleurs/Trespass,
L'Homme au Pistolet d'Or- James Bond, L'Esprit de Cain,
Ski School: Les Play-Boys font du ski,
Oncle Buck, Little Monsters, The Unnamable, Revenge,
Coeur de Dragon,
Lâche-moi les Jarretelles.

Mais également une poignées de Bandes Annonces originales
que j'ai altérées le moins possible afin d'en préserver la qualité
même si pas toujours formidable. Franchement ce numéro 41 est hyper divertissant,
les genres sont variés et les BA valent le détour. A chaque numéro
je me demande comment sera le suivant et en général en fouillant dans mes stocks
je redécouvre des choses que j'avais oubliées.
Pour finir comme le veut la tradition des BA XXX réservées aux adultes équilibrés
et bien dans leurs têtes ne risquant pas d'agresser sexuellement des personnes
Si ce programme ne vous plait point,
Merci aussi aux bons samaritains qui m'aident dans ma quête.
Je les ai déjà nommés et ils sont nombreux,
mais pour ce numéro je remercie particulièrement Nicholas
qui m'a fait parvenir des repacks de son cru hyper bien fait.
Des VF que je n'avais pas, comme celles de Pirahnas ou Bond,
cliquez sur son nom pour vous téléporter sur sa chaine.
Bon, ok, j'avoue qu'en gros maniaque que je suis,
je me suis empressé de refaire ses repacks ou de reconstruire certains
pour en améliorer encore la qualité si c'était possible.
Pour certaines il a fait au mieux et vous les retrouverez dans d'autres numéros.
Merci aussi à Lucas qui m'en file régulièrement ainsi qu'à Régis de Nanarland.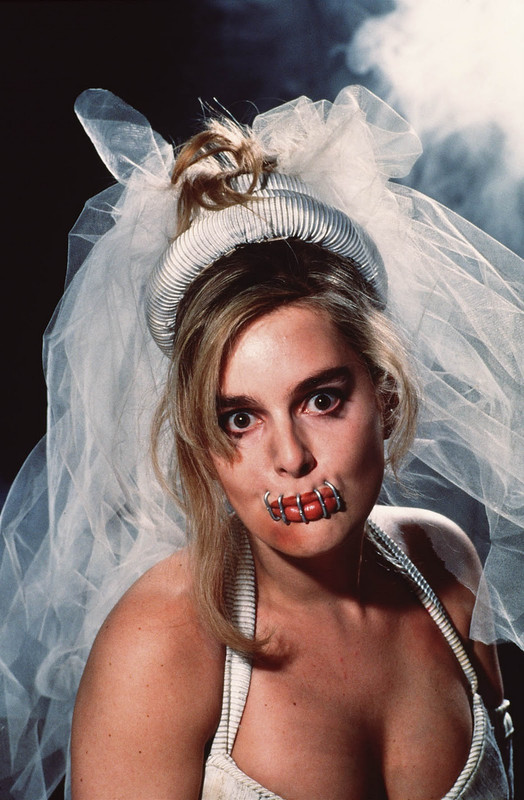 Allez, je la ferme.
BON VISIONNAGE:
Pour vous mettre en appétit!



FAITES VOTRE CHOIX:


On me demande de plus en plus les versions originales avant compression.
Alors la voici, mais profitez en car je ne remettrais pas ce lien à jour souvent.



Version originale pour les oufs malades de 20 gigas en fichier 1280x720p BR M2TS,
ou une version Big de 8 gigas et une légère de 3 gigas en H24.mkv.
Je rappelle qu'il fait 2H30 d'ou la taille plus grosse que d'hab'...
Les liens sont hébérgés sur 1fichiers sur les images,
j'ai ajouté des liens uptobox en dessous pour ceux qui préfèrent.


TELECHARGEMENT ICI:
(pour les mal comprenants)
CLIQUEZ SUR LA VERSION CHOISIE.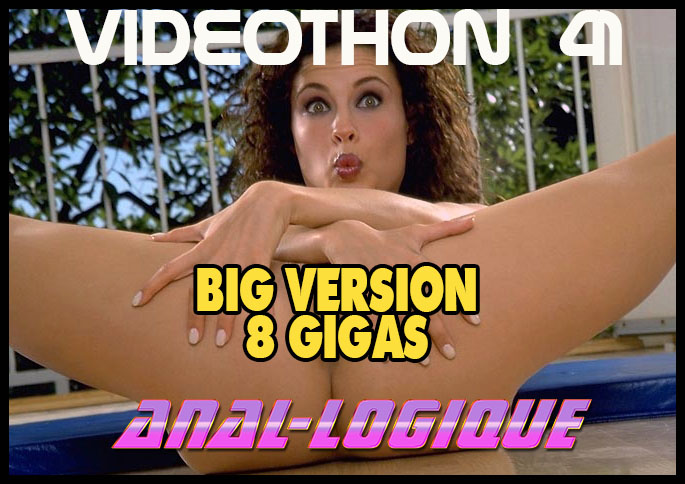 ou Version Big Lien Uptobox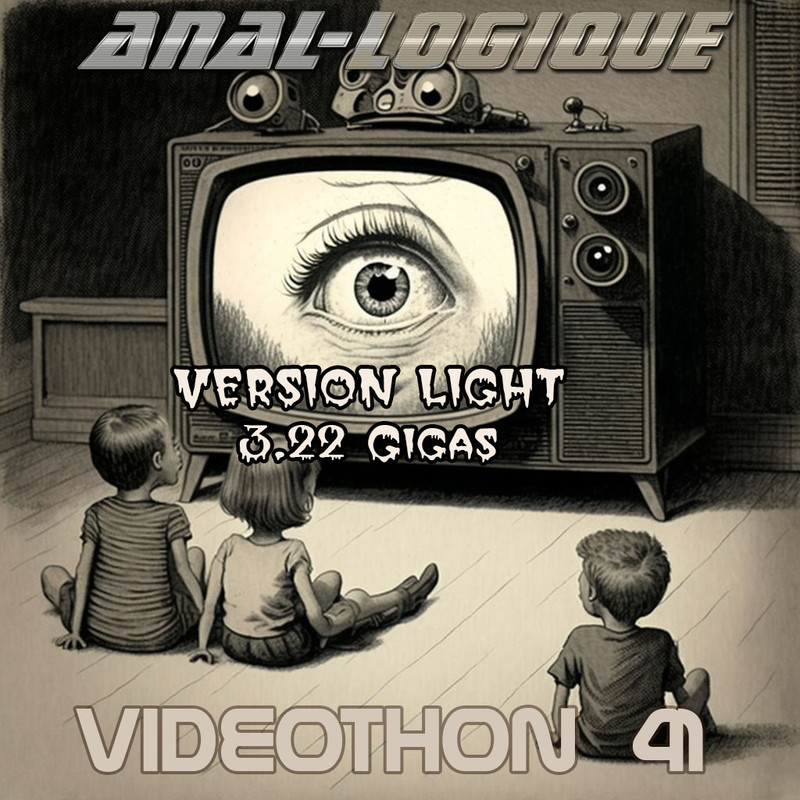 ou Version Light
LIEN UPTOBOX
20 Minutes en plus de Trailers en VOSTFR
Liens 1Fichier
1280x720p H264
Au choix: 2.50 Gigas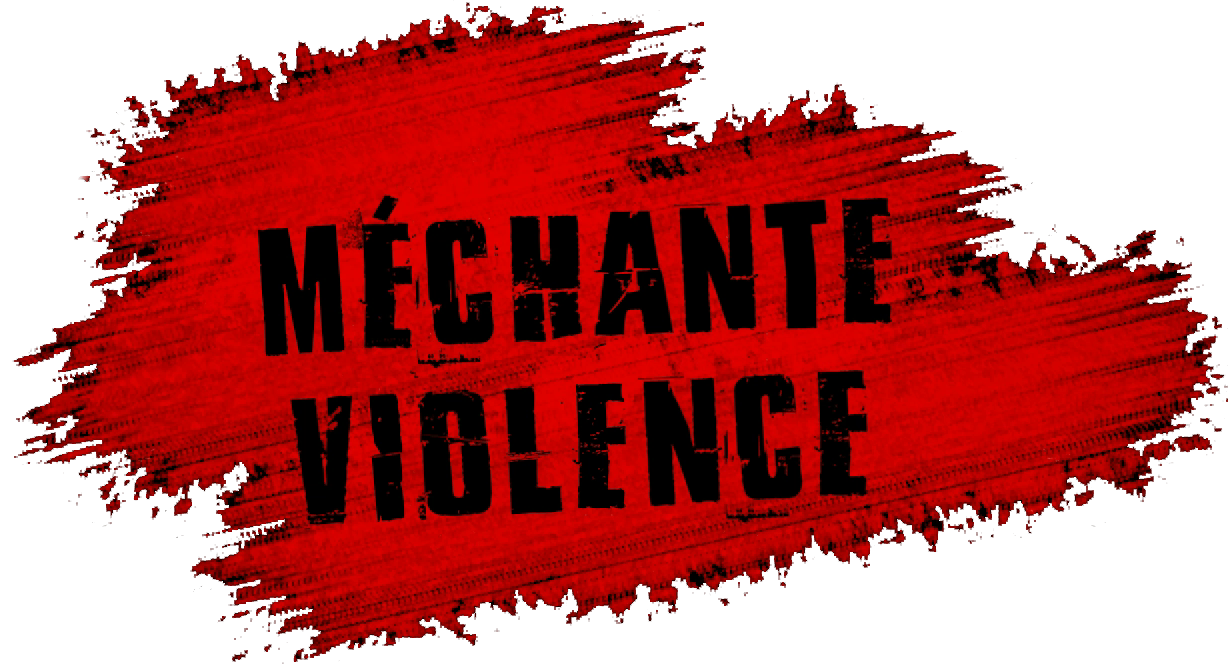 Ou Version Big Lien Uptobox


Version Light: 777 Megas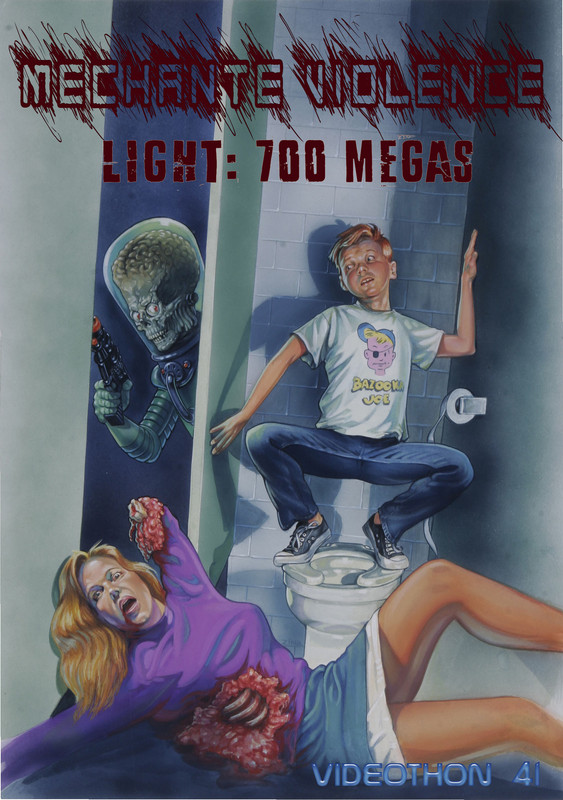 ou

N'hésitez pas à commenter plus bas, ça fait toujours plaisir.
Merci aux personnes (de valeur) qui suivent cette aventure
depuis longtemps, certains depuis le début.
Je vous dis à bientôt.
NEWS:
En attendant pas mal de projets en vue.
Un documentaire sur le cinéma Italien sexy des sixties,
sur Paris Première auquel j'ai participé (techniquement)
devinez pour quoi?
Des bonus de bandes annonces d'horreur vintage pour les prochaines sorties Blu Ray

de chez Pulse Editions, que je vous conseille autant pour les films bien délirants
que pour les éditions réalisées avec amour et passion (et tendresse).
Et pour plus tard mais déjà en préparation,
ma participation vidéo avec des montages
pour un collectif d'artistes Japonais sur
l'influence de l'imagerie des films d'horreur dans notre société
(en gros). Ce sera une expo itinérante
(au Japon, à commencer par Osaka) avec divers artistes et supports.
Intéressant, je vous tiens au courant au fur et à mesure.

Egalement d'autres projets mais que je ne peux pas dévoiler

pour ne pas spoiler la surprise.
(Et se faire piquer l'idée)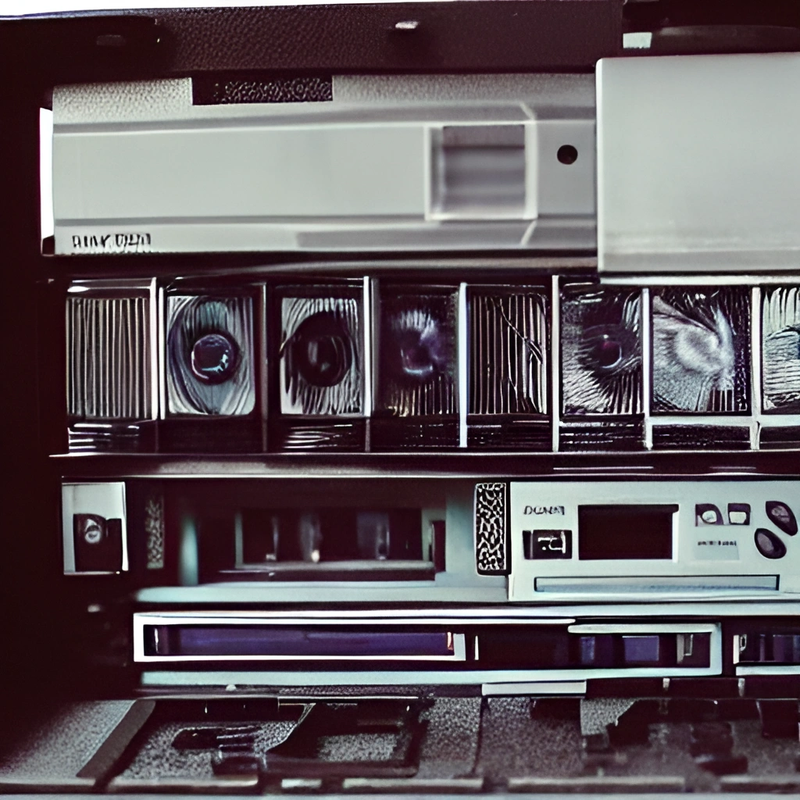 Une salve de posters de la plupart des films de cette édition
dans le désordre le plus total.
Puis le listing de toute les BA pour finir.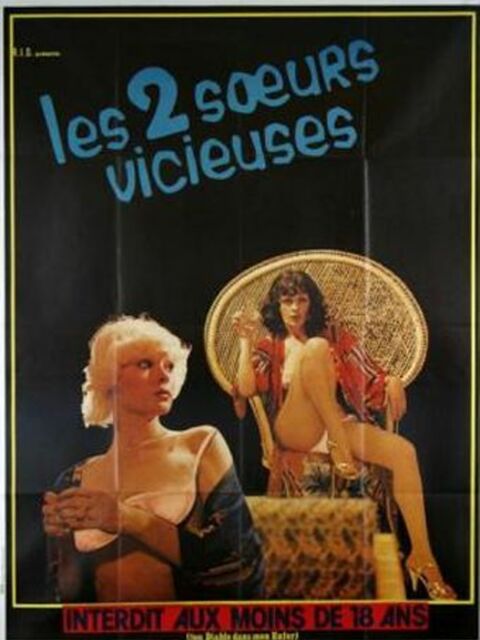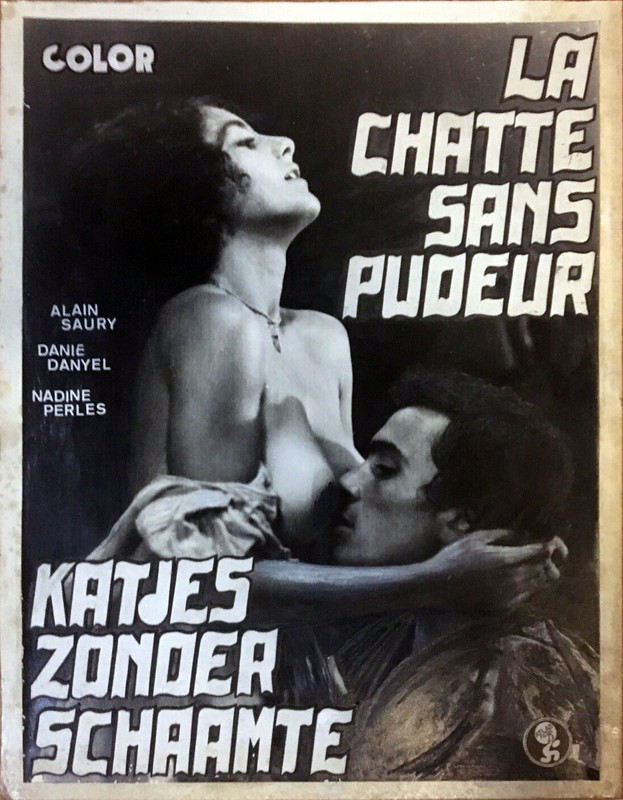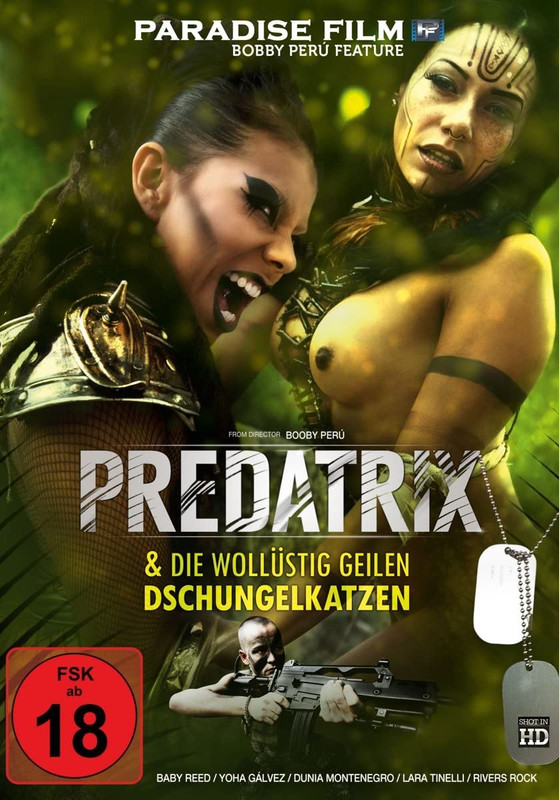 VIDEOTHON 41 – ANAL-LOGIQUE (76 Bandes Annonces)

-Imax Intro*
-Malco Theatre Intro*
-The Einsteiger/ Les Débutants
-Blood Theatre vostfr
-Piranhas (1978) Joe Dante HD
-Killer Crocodile HD
-Zaat vostfr HD
-Leeches: Les Sangsues Mutantes (2003) David DeCoteau MHD
-Lake Placid
-Le Secret du Lac HD
-Les Aventuriers de L'Atlantis
-Cocoon 2: Le Retour HD 4/3
-Chroniques Martiennes
-L'Invasion des Profanateurs/The Body Snatchers (1970) HD
-Vampirella (1996) Jim Wynorski avec Talisa Soto vostfr
-Dr Alien (1989) David DeCoteau
-Small Soldiers (1998) Joe Dante MHD
-Action Mutante HD
-Pitch Black (2000) Vin Diesel HD
-Time Cop HD
-Cyborg 2: Glass Shadow Angelina Jolie HD
-The Shadow (1994) Russel Mulcahy MHD
-Batman 2: Le Défi (1992) Tim Burton HD
-PUB: Dr Pepper-General Tire-Coca Cola Short film Winner
-Le Contrat (1986) Arnold Schwarzenegger
-Cellat/ Turkish Death Wish VO
-Les Superflics/Final Justice (1988) Parkman Wong
-Naked Killer (1992) Clarence Fok
-Chasse à l'Homme/Hard Target (1993) Jonn woo avec Jean Claude VanDamme MHD
-Punisher: Devastation de et avec Tano Pasqualino HD
-Les Nouveaux Tueurs/A Breed Apart Andrew McCarthy & Robert Patrick
-Deux Flics à Downtown (1990) Anthony Edwards, Forest Whitaker. HD
-Les Pilleurs/Trespass (1992) Walter Hill avec Bill Paxton, William Sadler, Ice T.
-National Security (2003) Martin Lawrence & Steve Zahn
-Flic et Demi 2/Cop and a Half 2: New Recruit (2017) Lou Diamond Phillips vostfr HD
-Nid de Guêpes (2002) Florent-Emilio Siri MHD
-L'Homme au Pistolet d'Or- James Bond (1974) Roger Moore HD
-L'Esprit de Cain/Raising Cain (1992) Brian de Palma MHD
-Folie Meurtrière/Mio Caro Assassino (1972) Tonino Valeri HD
-Folle à Tuer (1975) Yves Boisset avec Marlène Jobert HD
-Poulet au Vinaigre (1985) Claude Chabrol
-Stuff Stephanie in the Incinerator (1989) Don Nardo vostfr TROMA
-Hoop Basket/Hoop soldiers (2001)
-Ski School: Les Play-Boys font du ski (1990) HD
-Oncle Buck (1989) John Hugues avec John Candy, McCauley Curkin. HD
-Little Monsters (1989) HD
-Fantômes contre Fantômes/The Frighteners (1996) Peter Jackson MHD
-The Unnamable (1988) HD
-Horrible Carnage/Jennifer (1978) HD
-Revenge/Blood Cult 2 (1986) Christopher Lewis
-Cubby House (2001)
-Contamination Mortelle/Condition: Critical (1992) Jerrold Freedman.
-Le Syndrome de Frankenstein/No Telling, the Frankenstein Complex (1991) Larry Fessenden HD
-Dr Lamb (1992) Danny Lee & Simon Yam vostfr HD
-Cyclops (1987) Jôji Iida vostfr HD
-Blood Gnome (2004)
-Les Envoutées/Skräcken har 1000 ögon (1970) Torgny Wickman vostfr
-Coeur de Dragon/Dragonheart (1996) Dennis Quaid
-Zenith prod VHS Logo*
-Dead Sexy (2001) Shannon Tweed, Sam Jones
-Lâche-moi les Jarretelles (1977) Luciano Martino Edwige Fenech
-Human Animals (1983) HD
-Thérese II: la Mission (1988) Brigitte Lahaie HD
xxxxxxxxxxxxxxxxxxxxxxxxxxxxxxxxxxxxxxxxxxxxxxxxxxxxxxxxx
-La Chatte sans Pudeur HD
-Flossie, Justine et les autres
-Deux Soeurs Vicieuses Jesus Franco vostfr HD
-Birthday Sex
-The Fuck and the Furious vostfr
-PredatriX Bobby Peru vostfr

Méchante Violence: BONUS vostfr
-INTRO: L'Heritage du Mal /The Possession Of Michael.D (1995)*
-Black Past
-975 EVIL 2*
-I Heart U
-3 on a Meathook*
-Night Terrors
-Resucitare Para Matarlos*
-Massacre Nocturna
-Murderdrome
-Blague Vendredi 13 part 8*
-Le Pharmacien de Garde
-The Bloodstained Bride
-Rana and the Night of Terror
-Psycho Beah Party patate*
-Cannibal Claus
-Pink Eye
-Blood Donors