10 ans de bons et loyaux services et plus de 2000 bandes annonces au compteur,
et revoici VIDEOTHON pour un volume 40 haut en couleurs.

Tout d'abord merci aux personnes qui suivent cette série
sur un sujet qui est hélas délaissé dans le monde du cinéma: La Bande annonce.
Loin d'être uniquement un objet de promotion, les Bandes annonces
(surtout anciennes) sont parfois de véritables petits films,
souvent elles arrivent à rendre attractifs des métrages plus que décevants.
Drôles, désolantes, géniales, elles sont le témoignage de leurs époques
et il arrive que le film lui même ait disparu
et qu'elles soient l'unique preuve de son existence.
En découvrant que cet archivage que je faisais pour moi par passion
pouvait intéresser d'autres amateurs, j'ai continué cette aventure
et voila où nous en sommes aujourd'hui.
Grace aux Videothons j'ai pu rencontrer de nombreuses personnes passionantes
et participer à divers projets, soirées ou festivals.
Rien que pour cela, ça valait largement le coup.
Alors pour vous remercier, voici un joli numéro
avec plein de trucs dingues et il y en a encore à déterrer.
Merci d'ailleurs aux potes qui m'envoient leurs trouvailles
pour que cette collection reste de qualité et ne soit pas qu'une accumulation
de BA merdiques collées les unes aux autres.
Le Meilleur et le Pire des Bandes Annonces du 20ème siècle,
c'est mon credo.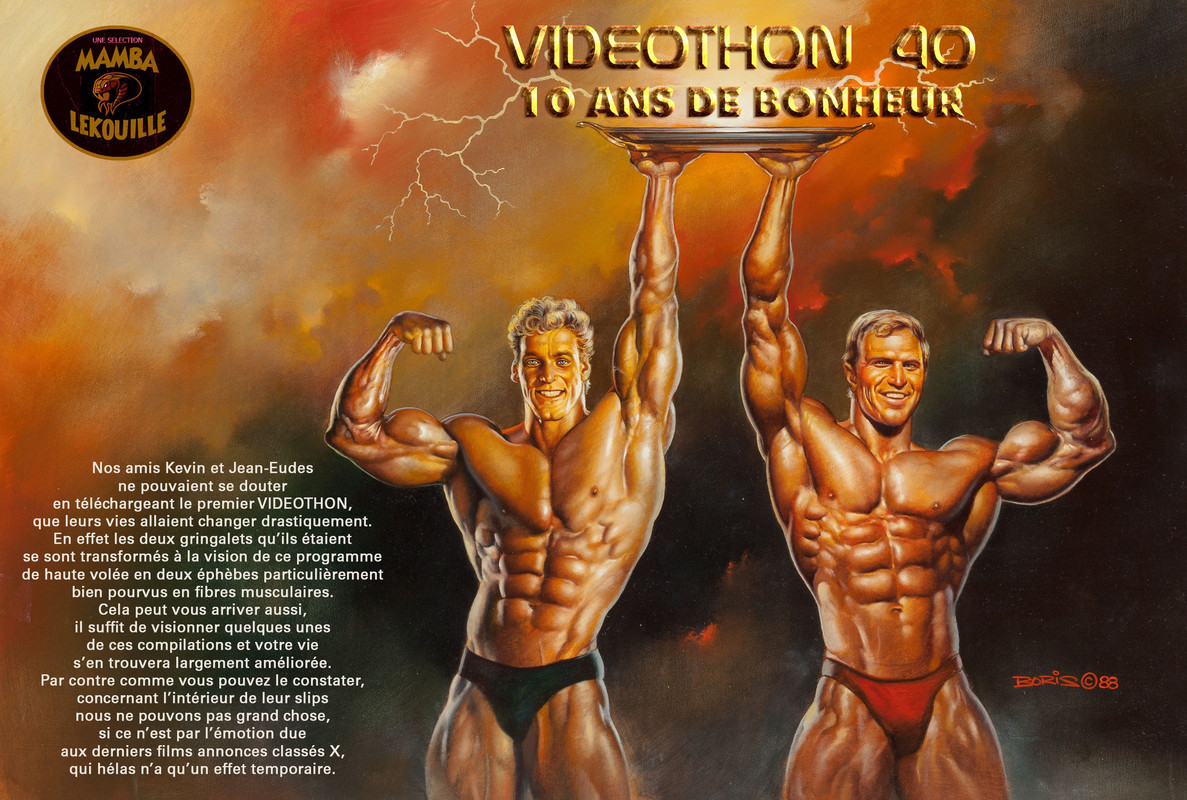 Quelques détails sur les repacks, remontages et raretés contenus dans cette édition et il y en a pas mal.
La liste complète pour ceux qui n'aiment pas les surprises se trouve en fin d'article.


Un petit Rébus pour les amateurs de jeux en tous genres.
Reconstructions Totales & Repacks:
D'après le BR, DVD ou Trailer et reconstruction du titre le plus fidèlement possible.
Demolition Man: Mélange entre le BR, le trailer US et la BA VF car de nombreuses scènes sont inédites et absentes du film.

Miami Connection:
La très rare BVA française a été entièrement remontée par Regis A de Nanarland qui me l'a confiée pour qu'elle trouve sa place au panthéon. J'avais sous titré le Trailer moderne il y a peu mais cette version est une véritable trouvaille. Merci à lui.
Les Guerriers de la Jungle,
Les Rues de Feu,
Bad Boys,
260 Chrono,

Apprentice to Murder,
La Malediction Finale,
Witchboard 2,
Simetierre.

Chopping Mall: J'ai réintégré la scène finale inédite absente du Trailer US remontée pour le BR
ou l'on voit un robot portant un bras humain dans un sac.

Terrain Miné,
Le Messager de la Mort,
La Nuit des Juges, Hot spot, Protection Rapprochée,

Renegade,
Boomerang,
Rose Bonbon, Detroit Rock City, Une femme de Choc,
Y-a-t-il quelqu'un pour l'Ambulance?,
La Créature des Ténebres,
Stigmata.
Les Bidasses aux grandes manoeuvres:

Film annonce 35mm acheté il y a quelques temps déjà, scanné en 4K.

Merci à Charles Lee Ray pour certains bijoux de cette édition.
Et bien sûr encore d'autres merveilles provenants de diverses sources,
toujours de la meilleure qualité possible.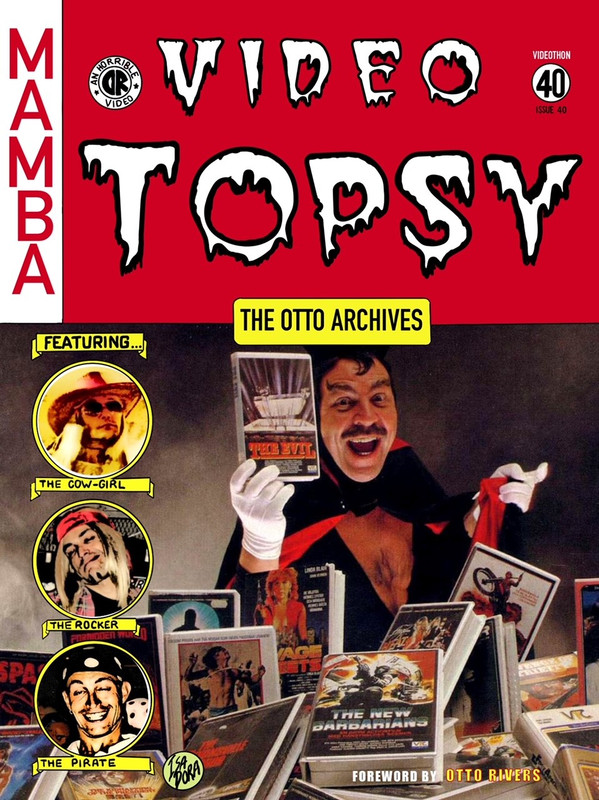 Merci à la talentueuse Isadora Groove pour cette jolie publicité.
Voila donc de quoi vous occuper deux heures durant,
seul ou avec des potes, chez vous ou votre maitresse (ou amant)
du rire, des frissons,
de l'horreur, de la connerie,
du sexe (surtout en fin de programme comme toujours),
mais de la beauté également,
enfin bref un spectacle de haut rang
que le monde entier nous envie.
C'est gratuit alors jetez un oeil, vous n'avez rien à perdre.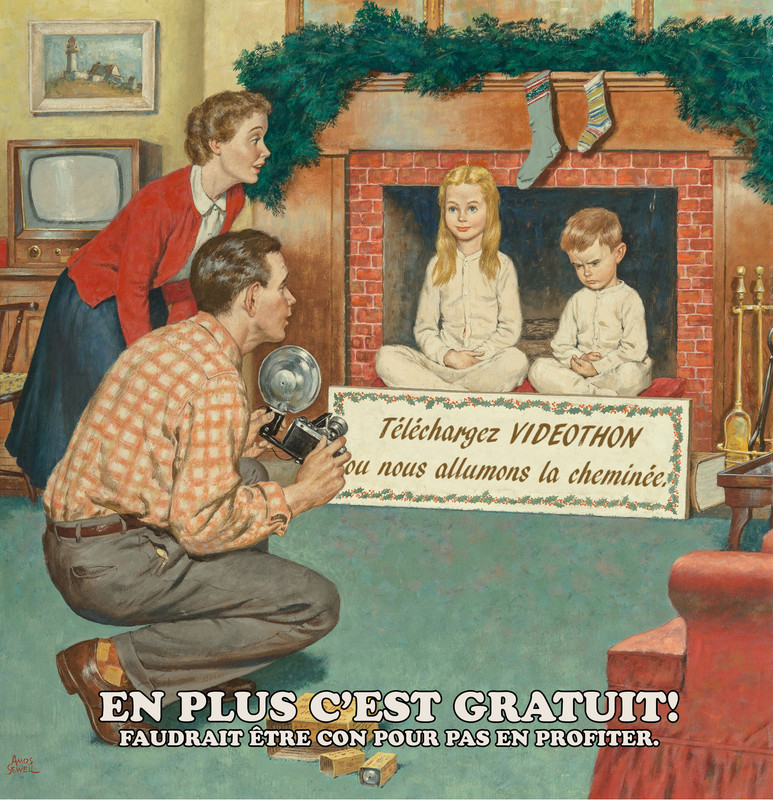 Parce que sur Videotopsy on est sympas et compréhensifs,
voici deux choix de téléchargement.
Un lien Light de moins de 2 gigas à la qualité moindre pour les mauvaises connexions
et un lien plus conséquent de 5 gigas à la qualité honnête pour un meilleur confort de visionnage.
Sachez que le fichier original en 1280x720p fait 15 gigas.
A vous de jouer: Choisissez et périssez!
Cliquez sur l'image pour un lien 1fichier.
Lien uptobox en dessous au choix.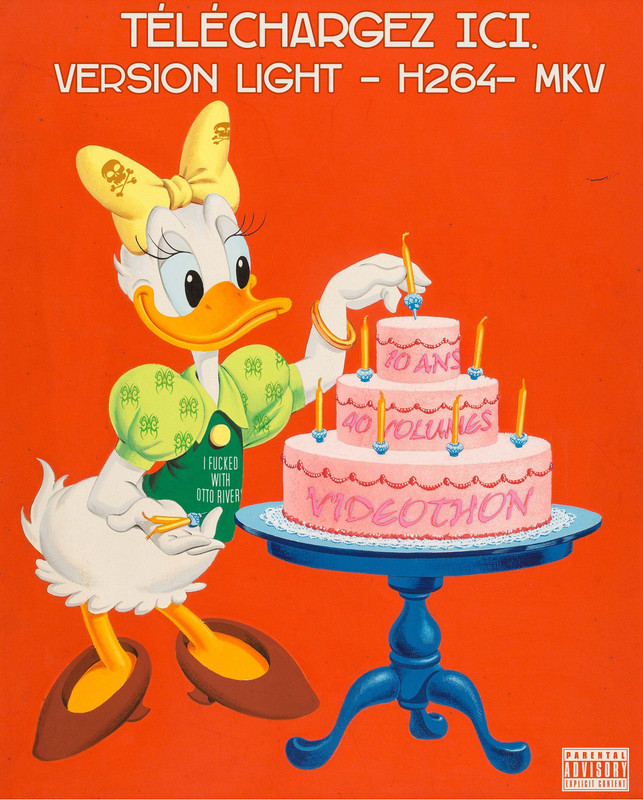 J'espère que ce voyage dans le temps
vous plaira et je vous rassure ce n'est pas le dernier.
J'ai encore quelques BA sous le coude,
d'autres projets également dont je vous avais déjà parlé
qui se mettent en place et des nouveaux aussi.
A bientôt donc et n'hésitez pas à partager VIDEOTHON,
c'est sa raison d'être.
ARRIVEDERCI!!!


Les affiches de cette édition et le listing en fin de post comme d'habitude.

- National Amusement announcement*
- DTS annoucement*
- Les Guerriers de la Jungle/Jungle Warriors (1984)- Sybil Danning
- Antilles sur Seine (2001) -Pascal Legitimus
- Miami Connection (1987) BA FR
- Les Rues de Feu/ Streets of Fire (1984)
- Bad Boys (1983) Sean Penn
- 260 Chrono /No Man's Land (1987) Charlie Sheen
- Apprentice to Murder (1988) Donald Sutherland
- La Malediction Finale/The Final Conflict (1981)
- Witchboard 2: The Devil's Doorway (1993)
- Simetierre (1989) Mary Lambert
- Evil Spawn (1987) Bobbie Bresee
- Shopping/ Chopping Mall (1986) Jim Wynorski
- Demolition Man (1993) Stallone/ Snipes
- Laserhawk (1997)
- Invasion UFO (1974) Gerry Anderson
- Babel (1999) Gérard Pullicino
- Walt Disney World Pub Ciné*
- General Electric Pub Ciné*
- Dr Pepper Pub Ciné Godzilla 1*
- Thunder of Gigantic Serpent (1988) Godfrey Ho vostfr
- Kids Soldier/ Young Soldiers/ Wa wa Bing (1989) Yao-Te Fang
- Police Story (1985) Jackie Chan
- Ong Bak (2003)
- Terrain Miné/ On Deadly Ground (1994) Steven Seagal
- Le Messager de la Mort/ Messenger of Death (1988) Charles Bronson
- Agent Destructeur/ Agent Red (2000) Dolph Lundgren
- Féroce (2002)
- La Nuit des Juges (1983) Michael Douglas
- Hot spot (1990) de Dennis Hopper
- Protection Rapprochée/ Assassination (1987) Charles Bronson
- Face à Face/ Knight Moves (1992) Christophe Lambert
- Le 51ème Etat (2001)
- Renegade (1987) Terrence Hill
- Scalps (1987)
- Camping Cosmos (1996) Lolo Ferrari
- Les Bidasses aux grandes manoeuvres (1981) Raphael Delpard
- Boomerang (1992) Eddie Murphy
- Rose Bonbon (1986) John Hugues
- Detroit Rock City (199)
- Une femme de Choc/ Wildcats (1986) Goldie Hawn
- Y-a-t-il quelqu'un pour l'Ambulance?/ Brain Donors (1992)
- Le Viager (1972)
- Henry's Diner Pub Ciné* vostfr
- Eclosion / They Nest (2000)
- La Créature des Ténebres/ the Unnamable 2 (1992)
- Le Fantôme de l'Opéra (1998) Dario Argento
- Stigmata (1999)
- Barghast: les Chiens de l'Enfer (1978)
- Skate Town USA (1979) Patrick Swayze -vostfr
- Le Prix du Danger/Kopfjagd - Preis der Angst (1983) BA Allemande
- Il Cavaliere, la Morte e il Diavolo (1983) Jeanne Mas
- L'Eden et après (1970) Alain Robe Grillet
- La Traque (1975)
- Monique (2002)
XXXXXXXXXXXXXXXXXXXXXXXX
- Best Chest in the West (1984) Générique
- Monamour (2006) Tinto Brass
- The Uranus Experiment (1999)
- Network (1999)
- Superfuckers #12 - Whores Riding (2001)
- Deviation: Pirate Video (1998)
Les Guerrières de la Jungle vous disent à très vite pour de nouvelles aventures.