La nouvelle compilation de bandes annonces en VF
du 20ème siècle que les ricains nous envient.
VIDEOTHON volume 23- VHS R.I.P
Elle aura mis un peu de temps à arriver cette compilation,
il faut dire que le mois de septembre est assez chargé
pour l'amateur de ciné déviant que je suis.
Étrange festival, Nuit Nanarland et diverses autres manifestations,
sans compter un tournage pour une web série dont je vous reparlerai dés que les épisodes seront finalisés.
Également quelques problèmes d'encodage afin de vous livrer une version la plus propre possible, sans glitch ni décalage d'image ou de son, ce qui n'est pas toujours facile quand on travaille avec autant de sources différentes.

Mais voila c'est fait VIDEOTHON 23 est là.
On ne change pas les bonnes habitudes,
avec un paquet de bandes annonces rares
dans la meilleure qualité possible
et surtout dans leur version française d'origine.

Un paquet de genres seront abordés une fois de plus,
SF, western, horreur, comédie, érotique etc...
et deux grands classiques du X pour finir.
Des repacks ou reconstructions pour une meilleure qualité
des bandes annonces suivantes:
Le premier pouvoir, Les banlieusards,
Les tueurs de l'éclipse que j'ai amélioré avec une version HD,
Vampires de Carpenter avec intertitres français respectés,
Une défense Canon, Le sang des héros, Gladiator Cop
et les X Insatiable 2 et Desire.

Un bon petit programme qui devrait vous faire perdre une centaine de minutes
sans même vous en apercevoir.



QUE LE SPECTACLE COMMENCE:
Ou la version premium collector en mpg2 de 3.1Gig
EDIT: DVD en un seul lien nouvel encodage. 30/12/2017
Maintenant que vous avez votre petite compilation,
invitez quelques ami(e)s,
ouvrez une bonne bouteille (sans alcool bien sûr),
fumez un bon joint (sans shit ni beuh),
dégustez quelques chips (sans graisse animale)
et passez un bon moment (sans oublier de payer vos impôts).
Pour un plaisir encore plus grand,
imprimez votre masque Eraserhead,
découpez-le et portez-le pendant le visionnage.
Bonne soirée!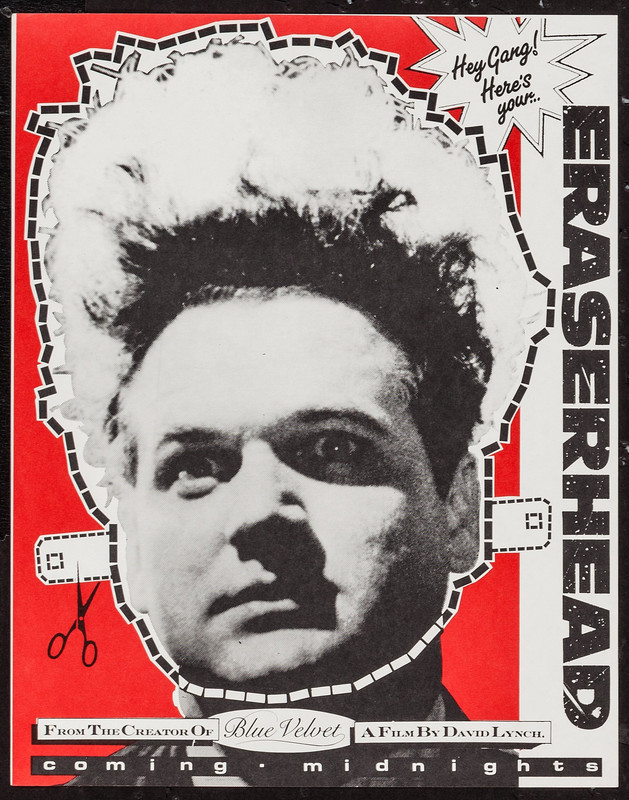 Pour les curieux la liste complète des B.A est en fin de post,
et voici les affiches de la plupart des films contenus dans cette édition
dans le désordre le plus total.
MON ANCIEN HÉBERGEUR(Casimage)
A SUPPRIME LES POSTERS
JE LES REMETTRAIS PLUS TARD.
La version Thaï pour le fun
Pendant ce temps, je retourne préparer la suite que j'ai intelligemment nommée VIDEOTHON 24,
amusez-vous bien et n'hésitez pas à partager cette compilation autour de vous et répandez le bonheur brothers and sisters.
A LA PROCHAINE! Soyez patients...
VIDEOTHON 23- VHS R.I.P:
- Le premier pouvoir (1990)- Lou Diamond Phillips
- Exorcisme et messes noires (1979) -Jesus Franco
- Les banlieusards (1989) Tom hanks
- La malédiction de la veuve noire (1977)- TV Film
- La nuit de la mort! (1980)
- Propulsion home Video- Logo*
- Les tueurs de l'éclipse (1981) (nouveau repack HD)
- Ginger Snaps (2000)
- Vampires (1998) – Carpenter
- PUB
- Une défense Canon (1984) -Eddie Murphy
- The Hard Way (1987) - Miles O'Keefe
- Night Force (1987) – Linda Blair
- Les risques de l'aventure / High Risk (1981)
- Du rouge pour un truand/ The lady in red (1979) – Robert Conrad
- Les Borsalini (1980) - Lefevbre, Cowl, Castel.
- PUB
- Le cogneur de Harlem/ The Hitter (1979)
- Death Cage (1988)
- Le sang des héros (1989)– Rutger Hauer
- Gladiator Cop (1994) – Lorenzo Lamas
- Cyborg Cop (1993)
- Double détente (1988)
- Laser Paradise Promo*
- Mon nom est personne
- La loi de la haine / The last hard men (1979) – Coburn, Heston.
- Jonas qui aura 25 ans en l'an 2000 (1976)
- Litan, la cité des spectres verts (1982)- Mocky
- Eraserhead (1977)– Lynch
- Dr Jekyll et les femmes (1981)– W. Borowcszyk
- Les diaboliques (1955)
- La marque, terre contre satellite (1957)
- Alerte dans le cosmos/
The Shape Of Things To Come (1979)
- Jason X
- Sleepwalkers, les chasseurs de rêve.
- L'enfer des Bermudes (1998)
- Morte mais pas trop / She's back (1989) – Carrie Fisher
- PUB
- Double Jeu (1975)-Jon Voight
- Le prince de Pennsylvanie (1988) -Keanu reeves
- L'équipée infernale / Rescue Me (1993)- S. Dorf, Dudikof.
- Le détonateur (1998)- Leslie Nielsen.
- Pétrole! Pétrole! (1981)
- Madame Claude 2 (1981).
- Marchands de filles (1957)
- Goodbye Emmanuelle (1977).
- PUB
XXXXXXXXXXXXXXXXXXXXXXXXXXXX
- Insatiable 2 (1984)- Marilyn Chambers.
- Désirée/ Désir désirs (1982) - Vinnie Rossi.
- Silence on baise 4 et Laetitia