TRAILER COMPILATION MADNESS
Bienvenue une fois de plus au paradis des Bandes annonces
les plus barrées, bizarres, magnifiques et ringardes
du monde du 7ème Art!
Une fois n'est pas coutume, ce nouveau volume renferme
pas mal de raretés tous genres confondus.
De le science fiction bancale, de la comédie musicale kitsch,
de l'action et de la guerre d'opérette, de méchants requins en mousse,
des bestioles et autres morts-vivants de pacotille,
des Poliziotteschi, des comédies,
du Chinois, de l'Italien, du Russe et même de l'Argentin,
il y a tout ça et même plus encore dans cet opus
Beaucoup d'imitations de gros budgets:
Un faux Predator, un faux Terminator,
des faux Dents de la mer, des faux Gremlins,
des fausses bandes annonces (d'Hamburger Film Sandwich)
et également un faux-Manchu!
Le tout en V.F et pour quelques unes en sous titré français,
en général ce sont les plus rares destinées
au circuit d'exploitation Franco-Belgo-Allemand.
Également quelques repacks de mon cru,
afin de les avoir dans la meilleure qualité possible,
mais toujours en gardant les cartons originaux,
éh oui, les titres en français font partie du charme de la chose.
PROGRAMME:
Ghoulies
(en qualité pourrie mais moins que l'originale V.F),
8 têtes dans un sac, Master Blaster
et
Police Academy 5
.
Mes petits chouchous pour ce numéro sont:
-La rare B.A du encore plus rare film Argentin
La jungle sensuelle
de 1969 sur lequel j'aimerais bien mettre la main.
-Les délirantes V.F de Robowar, Humanoid Defender et
Master Blaster dont la V.F a coupé toute la musique rock
de la B.A originale pour mettre le son du début en boucle.
-Le Dernier Match (1991): génial concept (mais un poil foiré dans le film)
d'une équipe de footballeurs américains qui vont sauver
une pote des griffes d'une armée d'asiat' et les
attaquent en uniformes sportifs, mitraillettes aux poings.
Bon j'arrête là et vous laisse découvrir
toutes les autres surprises de ce programme
par vous même et vous souhaite un bon visionnage.
Petit AVERTISSEMENT cependant,
pour les âmes sensibles, attention car la bande annonce
de Shocking Africa qui est un Mondo comme on peut le deviner,
renferme des images assez dures et choc.
Vous voilà prévenus!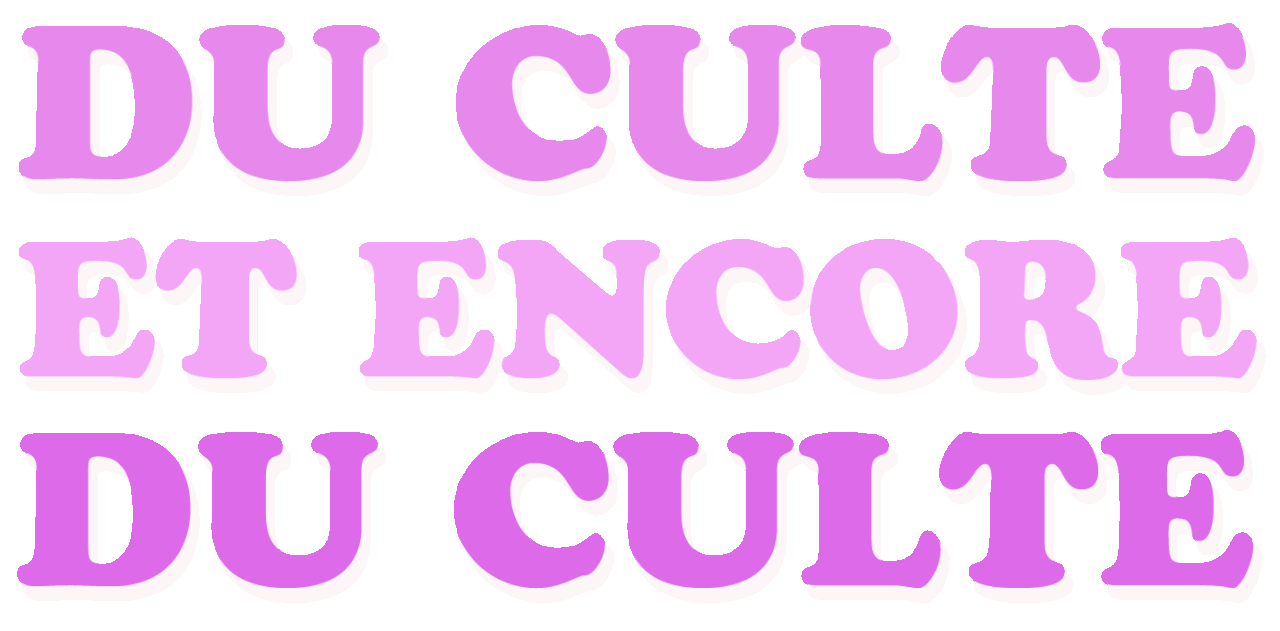 De même que pour la fin de ce numéro habituellement
réservée à la minute coquine, je tiens à vous prévenir
qu'il y a cette fois un léger changement,
puisque je l'ai consacré à
DOMA
,
petit producteur de vidéo et organisateur de soirées SM
et bondage en Hollande. J'avais choppé une VHS je ne sais où
il y a quelques années et celle ci m'avait laissé dubitatif.
En effet rien de bien extrême ni passionnant,
juste des types et gonzesses en latex qui se caressent
pendant des heures (enfin 45 minutes mais ça semble tellement plus long).
Dans ma VHS c'est bien pire, un type en combinaison intégrale
avec masque est attaché à un matelas pneumatique
et flotte dans une piscine avec une pseudo catwoman.
Je tenais donc à vous faire partager
cette expérience douloureuse qui calmera tous ceux
qui avait pensé essayer un jour ce genre de pratique.
Le Club existe toujours depuis plus de 20 ans
et tape beaucoup plus dans l'extrême qu'à ces débuts.
Trêve de blabla...
SERVEZ-VOUS!
VIDEOTHON 12- Urovision
Compilation des meilleures et des pires
BANDES ANNONCES en V.F
c'est juste en dessous,
1Giga environ
pour presque deux heures de bonheur
et environ 47 bandes annonces.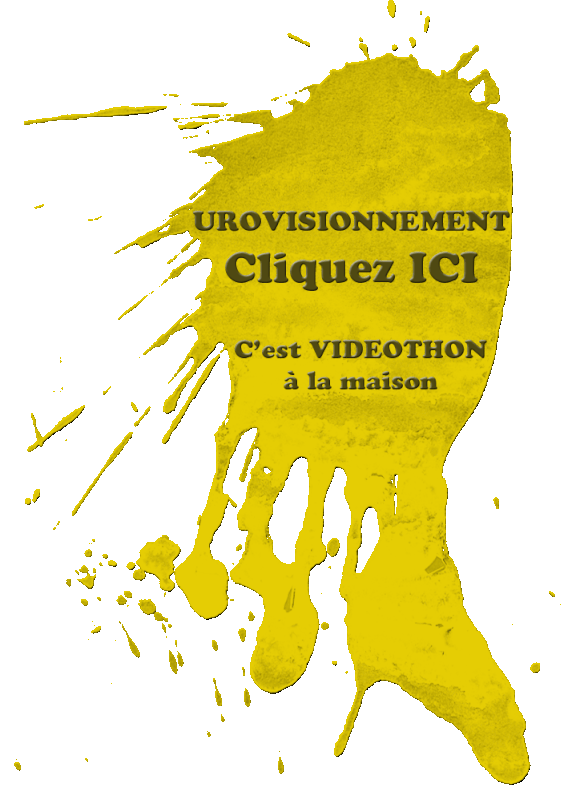 VERSION DVD: MPEG2=6,40gigas
LIEN 1FICHIER
MISE A JOUR LE 28/05/2022
J'allais oublier (d'ailleurs j'avais oublié donc je le rajoute)
la radio LE MOUV dans son émission Pour une poignée de nanars
a fait un numéro spécial Bandes annonces.
L'animateur Ilan Malka a pour l'occasion interviewé votre serviteur.
Pour en savoir donc un peu plus sur ces merveilles vous trouverez
l'émission ainsi que l'interview entière qui sont écoutables en podcast sur le site.
Cliquez ici
Les affiches de quelques uns des films contenus dans ce numéro
,
suivies de la liste complète des bandes annonces
(comme d'hab quoi... pour faire durer le suspense.)
MON HEBERGEUR (HostingPics)
AYANT RENDU L'ÂME
JE REPOSTERAIS LES POSTERS AU FUR ET A MESURE.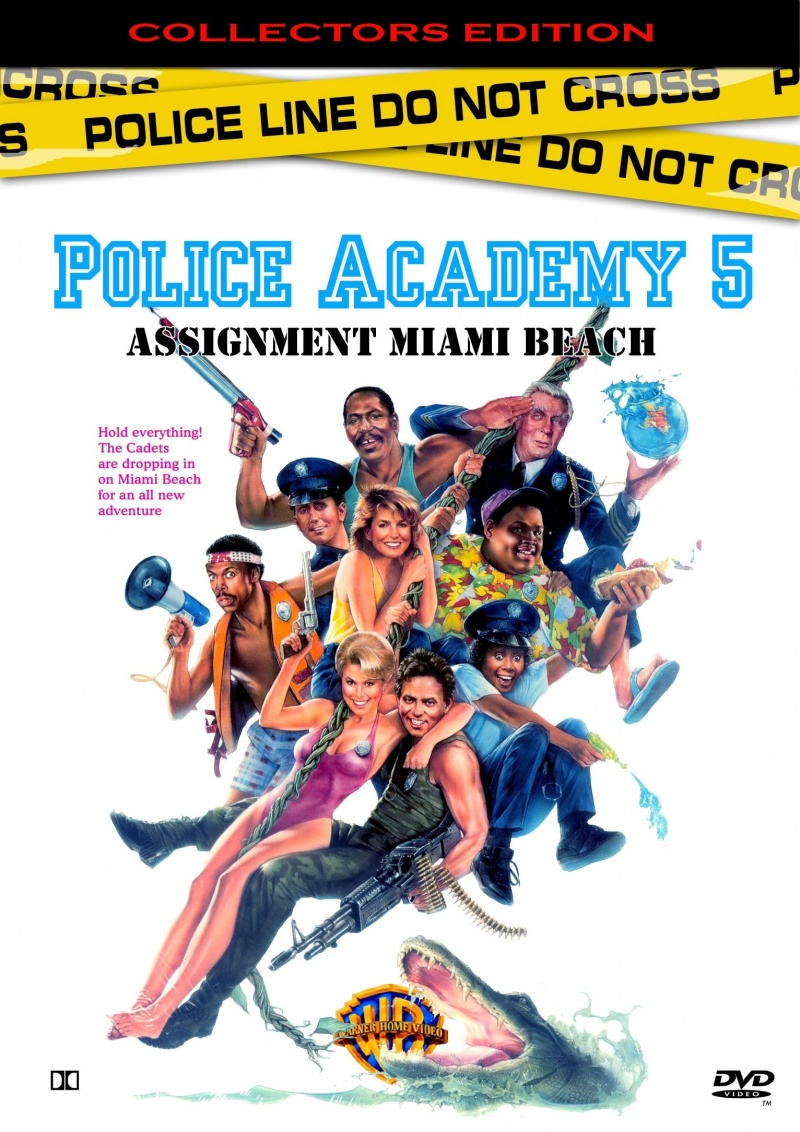 VIDEOTHON 12- Urovision
Robowar
Space Killer / Alien Cop / Peacemaker
Class of 1999
Humanoïd Defender
-Proserpine logo*
Le dernier Match /The Last Match
Masterblaster, l'exterminateur
Touché! / Gotcha!
Que la chasse commence [BA Ciné]
Pub "Les doigts dans le nez" fake*
Dirty Dancing Concert Tour Pub
Footloose [BA Ciné]
Point Break [Teaser Ciné]
Le paradis des requins / Sharky's Paradise
Barracuda
Bermudes,Triangle de l'enfer / la fossa maledetta
Duo pour une mort noire / Headhunter (1988)
Ghoulies
Ghoulies III Go to College
Demonstone,la malédiction de la médaille
Demons (Bava)
Souvenirs de l'au-delà/ Hideaway (1995)
Hellgate
La revanche des Mortes Vivantes
Creature (Klaus Kinski)
Highlight videologo*
Terminal Force / Starforce (Brigitte Nielsen)
INA logo*
8 têtes dans un sac / 8 heads in a Duffelbag
Marc la gachette / Mark il poliziotto spara per primo
La dernière chance/ L'ultima chance (Fabio Testi)
Les Massacreurs de Brooklyn
Innocent Blood (Landis)[Teaser Ciné]
Pub Puccini*
Une journée de Fous (M.Keaton)
Rendez-vous au tas de sable (Gotainer)
The Wiz (M.Jackson) [BA Ciné]
The Whoopee Boys [Teaser Ciné]
Maman est un Loup-Garou / My Mum's a Werewolf
Strange Land (Dee Snider)
Satanik
Le complot diabolique du dr Fu-Manchu (Peter Sellers)
Les trois fantastiques Supermen/ Super Riders [BA Ciné]
Mad Mission 4- Rien ne sert de mourir (You never die twice)
Police Academy 5 Débarquement à Miami Beach
Integral video logo*
Le conte du Tsar Saltan
Contes Immoraux (W. Borowczyk)
La jungle sensuelle / Cativa de la Selva [BA Ciné]
Shocking Africa/ Africa dolce e salvaggia [BA Ciné]
Lycéennes Catholiques en chaleur/Catholic High School Girls in Trouble
Messaline,Impératrice et Putain [BA Ciné]
XXXXXXXXXXXXXXXXXXXXXXXXXXXXXXXXXXXXXXXXXXX
Spécial Bondage et SM
Doma Fetish Bandes annonces et Pub
Je vous dis donc à bientôt
pour un numéro 13!
AAAARRGGHH!! 13 Déjà?!!