Quelques lectures indispensables à toute personne
voulant en savoir plus sur l'industrie du film
de série B, Bis et exploitation.
Certains sont devenus mes livres de chevet.
Attention quelques uns atteignent déjà des sommes considérables à la vente,
jusqu'à 100$ dans le pire des cas.
En cherchant bien on peut parfois trouver moins cher,
et pensez à faire attention aux frais de port, ça peut faire toute la différence.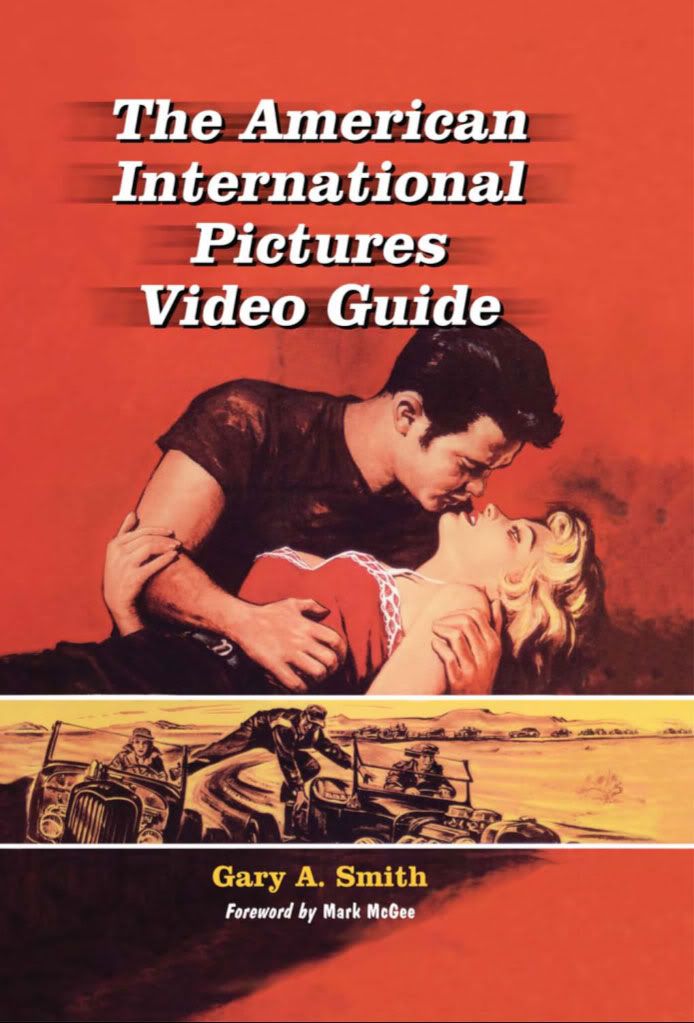 The American International Pictures Video G
uide
Pour tout connaitre des films de la firme A.I.P.
The Definitive Guide to Italian Sex and Horror Movies
Tout fan de "Giallo" ne peut vivre sans cette ouvrage.
Sans doutes le plus complet sur le sujet, avec des tas de titres peu connus
et tout en couleurs.
La même chose, consacrée aux videos cette fois,
avec des titres plus récents.
The Untold Story of the Exploitation Independents
Superbe bouquin avec des interviews de réalisateurs et d'acteurs de l'époque.
Une mine d'infos pour le fan de métrages indépendants des seventies.
DVD DELIRIUM
Volume 1, 2 & 3
Fantastique guide qui en plus d'une critique,
livre également toutes les éditions DVD,
avec leur spécificités et leur qualité.
Pratique pour acheter la meilleure version disponible sur le marché.
Les premiers volume sont déjà très chers,
mais une version "redux" mélangeant les infos
du 1er et deuxième volume a été rééditée.
Il n'en reste cependant plus beaucoup.
Disponible sur le site de
Fab Press
. (entre autres)
The Complete History of Zombie Cinema
Beaucoup d'infos et une liste la plus complète possible des titres Zombiesques.