FRENCH VHS COVERS

:
Do it Froggy Style
(800px × 586px)
Super Femmes
contre Chiens Jaunes
(super women vs yellow dogs)
(Purée, ça c'est du titre qui claque)
Hustler Squad
(1976)
Quelques Classiques malmenés en France
avec des visuels bien pitoyables.
SUPER NICHON CONTRE MAFIA
(super Breast vs Mafia)
Double Agent 73
(1973)
de Doris Wishman
Comment aurais je put résister à une
jaquette
pareille?
Ce qui est cool c'est qu'elle annonce également la qualité du film (Wishman oblige).
Un must du Z Trash!
_________________________________________________


(673px × 889px)
La Plage Sanglante
BLOOD BEACH
(1980)
Version assez minable du superbe poster original ci dessous.
Le film quand à lui se rapproche plus de la première affiche.
(1993px × 3000px)
Tant qu'on y est, quelques variantes de divers pays:
Version Italienne
Spiaggia di sangue
(1 000px × 1 405px)
la plage en Hongrie:
Krava Plaza
(1 062px × 1 522p)
Sacrés Turques, il a fallut qu'ils rajoutent cette tronche de...
démon, qui bien sûr n'est pas dans le film.
(845px × 1 256px)
Une autre incarnation ricaine et le poster pantalon
(1 225px × 3 173px)
______________________________________________
(700px × 505px)
Œil pour Œil
alias le célèbre
I spit on your Grave
Day of the Woman
(1978)
Drôle d'illustration pour le fameux et excellent
rape/revenge de
Meir Zarchi
.
Ok, il y a un bateau et une hache, mais le poster original reste imbattable,
bien que mensonger, puisqu'elle est ou nue ou habillée,
mais ne porte jamais de maillot de bain blanc déchiqueté.
De même pour le slogan complètement à la rue:
Non seulement elle ne brule personne,
mais en plus ses agresseurs ne sont que 4, et pas 5.
Bon on s'en fout elle déchire cette affiche.
(2007px × 3000px )
________________________________________________
La Bête tue de Sang Froid
Le Dernier Train de la Nuit
L'ultimo treno della notte
de
Aldo Lado
(1975)
Collage un peu pourri et titre sans aucun rapport avec l'original,
que
Néo
a repris depuis pour l'édition DVD. Dans la multitudes d'affiches et de jaquettes différentes, je préfère les trois ci dessous.
(777px × 609px)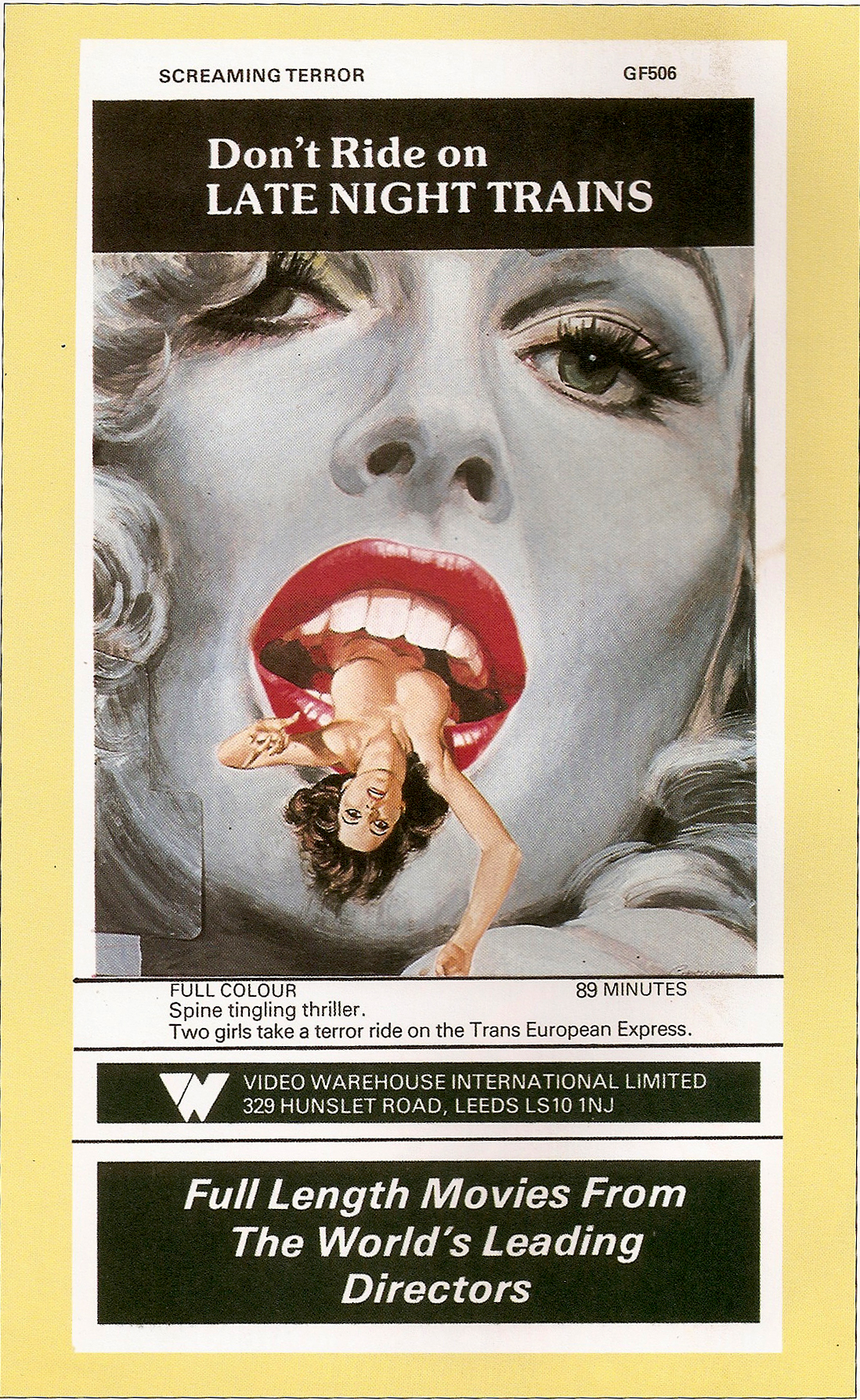 (1098px × 1788px)
(509px × 719px)
(1160px × 822px)
____________________________________________
(800px × 596px)
Eaux Sauvages
Savage Water
(1979)
de
Paul Kener
Quoi? Tu n'as pas vu Eaux Sauvages?
Ok tu sors!
(ou tu cliques sur le titre pour la chro nanarland)
L'affiche Française avait sa place ici, car en plus d'être d'une laideur sans nom, elle ne donne absolument aucune indications sur le film. Enfin pour ceux qui l'ont vu, vous savez combien il est indéfinissable. Un des must du Z, avec un doublage proprement hallucinant, VF fortement conseillée.
Pour comparaison, un visuel U.S.
Et l'autre non succès de
Paul Kener
(sous un pseudo),
mais presque aussi drôle:
(800px × 580px)
WENDIGO
(1978)
Rempli également de scènes mythiques à la hauteur de ce graphisme enfantin.
Comme ça, pas de jaloux sur ce genre de production,
personne n'a de talent, et ceci à tous les niveaux.
C'est beau la fraternité.
Le résultat ne pouvait qu'être surprenant.
La version Turque et la version U.S.
C'est troublant comme ce crâne ressemble étrangement à celui de
Ghost Town
(1988)
(2393px × 3654px)
LA SUITE AU PROCHAIN ÉPISODE